Affordable Auto Insurance and Car Insurance for Maumee OH, Monclova, Montpelier, Napoleon, Perrysburg, Swanton, and Surrounding Ohio Areas
Far too many drivers believe that simply having a policy for their vehicle; motorcycle, RV or boat means they have all the protection they need. If people really understood what their auto insurance covered they would understand why most people run away from those 'discount policies'. Beck Insurance Agency understands the need that families share in trying to keep costs down, and we can help in ways that won't jeopardize your financial well-being if you're ever involved in an accident. The more you know, the better you'll feel about making the right decision. Here's a little information that can help:
Bodily Injury Liability: If an accident in which you are involved results in bodily injury to someone else, this is the coverage you do NOT want to skimp on. If you're at all familiar with the astronomical costs of emergency medical care, you understand how not having adequate Bodily Injury Liability coverage can create a whole new financial liability for you in the event of an accident.
Uninsured / Underinsured Liability: If everyone followed the law and carried insurance…and if everyone who carried insurance didn't settle for the least amount of coverage possible…you wouldn't need this coverage. If you're one of the unfortunate individuals involved in an accident with an uninsured or underinsured motorist, this coverage becomes your financial lifesaver.
Property Damage: Have you been car shopping lately? If so, you know how expensive today's vehicles can be. What happens if you're found at fault in an auto accident that results in damage to another vehicle? What if the other vehicle is totaled? Hopefully, you have adequate Property Damage coverage. However…if you've chosen a policy from an auto insurance agency with minimum coverage, you could be left with a very big out-of-pocket bill. Keep in mind that Property Damage coverage isn't limited to damage you do to an automobile. If you damage landscaping, building structures, fences, etc, it would be covered under your property damage coverage. The professionals at Beck Insurance Agency can help you determine the policy limits you need at rates you'll appreciate.
Beck Insurance Agency offers: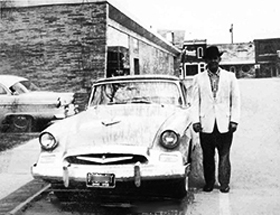 Auto Insurance
Motorcycle Insurance
Boat Insurance
Personal watercraft
RV Insurance
ATV's / Off-road vehicle Insurance
Trailers
Classic Cars
Areas Served
CLICK HERE FOR YOUR FREE NO-OBLIGATION QUOTE!