Business Insurance, Auto Insurance and Long Term Care Insurance for Toledo, Ohio
You are in the right place if you want to save money on your insurance agency as a Toledo, Ohio resident. Our agency has built a reputation for top quality coverage at affordable prices over the last seven decades, and we are proud to be able to say that we have served multiple generations of the same families.
We feel a deep connection to residents of this vibrant Lucas County city, and it certainly provides locals with a very high quality of life. If you are in Reynolds Quarter, Point Place, Trilby, Central Avenue Park, or any other part of town, affordable insurance coverage will always be just a phone call away.
Auto Insurance Agency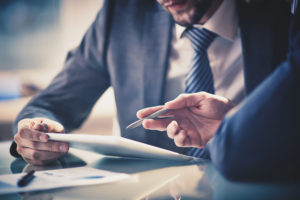 If you own a car as a resident of Toledo, Ohio auto insurance is an absolute necessity. We have a thorough understanding of state laws, and we can make sure that you have the coverage you need at a price that will not put too much of a strain on your bank account. Plus, if you are a biker, we also offer motorcycle insurance.
Home Insurance Agency
It is important to make sure that you have ironclad protection if you are a local homeowner, and we can provide it, because we specialize in homeowners insurance. You don't have to settle for a single quote when you work with our company because we do the legwork for you. Our agency is connected to a number of different insurers, so we can enter your information into our system and identify the lowest quote that is being offered to you.
Life Insurance Agency
Long term care insurance is often overlooked, but it is something that you should definitely consider. Seven out of every 10 seniors will someday need living assistance, and long term care insurance can make the costs manageable.
Business Insurance
If you run a commercial enterprise in Toledo, Ohio, commercial insurance will be necessary. We can connect you with the appropriate levels of business insurance coverage at a price that will fit neatly into your budget.
Contact Beck Insurance Agency!
You can speak with one of our Toledo, Ohio insurance agents right now if you call us toll free at 877-446-2325.