Car Insurance, Life Insurance and Affordable Homeowners Insurance in Perrysburg, OH
Thanks for visiting our Perrysburg, Ohio insurance agency information page. Over the decades that we have been part of the local business community, we have served many people in this fine Wood County town, and we look forward to making new relationships as time goes on. From Roachton to City Center to Lime City to Five Points, for quality insurance at affordable prices, Beck Insurance Agency is the proven local commodity.
Auto Insurance Agency in Perrysburg, OH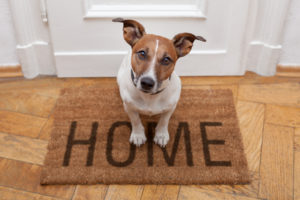 Auto insurance is another form of personal insurance that we offer to our clients. We have the same ability to conduct cost comparisons on your behalf, so you will walk away with great coverage at a skimpy price. Our agency offers insurance for other types of vehicles as well, including motorcycle insurance and recreational vehicle insurance.
Homeowners Insurance Agency
If you own a home in Perrysburg, Ohio home insurance is going to be a necessity. It is important to protect your property and the possessions that you have inside, and of course, if you have a mortgage, your lender will have certain requirements. You need solid coverage, but you should also make sure that you are not overpaying.
This is our area of expertise. We are not beholden to a relationship with any one insurer, so we can get quotes from multiple different companies. Ultimately, you will be able to go forward with the knowledge that you got maximum value for your homeowners insurance dollar.
Life Insurance Agency
Every responsible adult should have an income replacement vehicle in place, and it is also important to make sure that your final expenses can be paid easily. Life insurance is the solution, and we offer it in a number of different forms, including universal life, whole life, and term life.
Business Insurance
Business insurance is another area of specialization for our agency. Regardless of the nature of your enterprise, we can get you the business insurance you need at a price you can afford.
Contact Beck Insurance Right Now!
If you have questions about any type of coverage that we offer, you can speak with one of our Perrysburg, Ohio insurance agents right now if you call us at 419-446-2777 or 877-446-2325.