Motorcycle Insurance, Homeowners Insurance and Auto Insurance for Sylvania OH, Residents
We are glad that you found your way to our Sylvania, Ohio insurance agency page. Beck Insurance Agency is a local company that has deep roots in the community. Our journey started out back in 1948, and longevity is a very important quality to consider when you are looking for an insurance agency.
Anyone can sell you an insurance policy from an anonymous call center that is located who-knows-where. However, at the end of the day, you're buying insurance because you may have a claim at some point in time. Beck Insurance will help you get the insurance coverage you need, and with seven decades under our belt, and you can be certain we will be here if you ever have a claim.
Auto Insurance Agency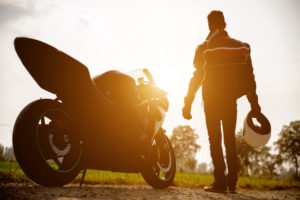 As a comprehensive provider of insurance for local residents, we are also a reliable resource for auto insurance in Sylvania. The same principle applies with regard to the cost comparisons that we can conduct on your behalf, and we can find you affordable motorcycle insurance if you ride a bike.
Home Insurance Agency
If you are fortunate enough to own a home in Sylvania, Ohio, homeowners insurance will be a basic necessity. We write home insurance policies for people who reside in Mitchaw, City Center, Silica, Centennial, and all other sections of the city. The insurers that we are affiliated with are highly respected industry leaders, so you will get rock solid home insurance coverage. At the same time, since they are competing for your insurance dollar, we will identify the lowest price that is being offered, so you will not overpay for your home insurance.
Life Insurance Agency
Our agency offers different forms of life insurance, including universal life and permanent life, and we are Sylvania, OH life insurance specialists.
Long Term Care Insurance
You may be surprised to hear that Medicare does not pay for long-term care, and this is a significant gap, because most senior citizens will eventually need help with their activities of daily living. If you want to be prepared, you can work with us to obtain the appropriate level of long term care insurance.
Business Insurance
Local businesses can rely on our agency for business insurance of all kinds, including commercial vehicle insurance, commercial property insurance, and business and professional liability insurance.
Let's Get Started!
If you would like to discuss your coverage needs with one of our friendly, knowledgeable Sylvania, Ohio insurance agents, give us a call right now at 877-446-2325.