Business Insurance, Motorcycle Insurance and Life Insurance for Napoleon, Ohio Residents
Thanks for visiting our Napoleon, Ohio insurance information portal. Beck Insurance Agency has been exceeding the expectations of locals throughout Henry County since 1948, and we are proud to be able to say that we are still family owned and operated.
Auto Insurance Agency
The motto of the city, "Heartland Values, Flowing Opportunities" describes it perfectly. It is a great place to live, and we enjoy the work that we do with its residents. From the City Center section to the West Riverview Avenue/Glenwood Avenue area, Beck is the name to remember for auto insurance and home insurance in Napoleon, Ohio.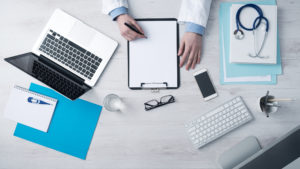 At the end of the process, you can select the company that is offering the lowest quote. We should point out the fact that in addition to the car insurance Napoleon, OH drivers can obtain through us, we can connect you with other types of vehicle insurance. If you need motorcycle insurance, recreational vehicle insurance, or boat insurance, we can get you covered.
Home Insurance Agency
Homeowners insurance and car insurance can be expensive, so it is important to get the lowest premium that you possibly can without sacrificing any of the protection. This is where we can put our expertise to work for you.
Health Insurance Agency
If you have never given it any thought, you should definitely consider long term care insurance. Most senior citizens will someday need help with their activities of daily living, and Medicare will not pay for assisted living or nursing home costs.
We are not a "captive" insurance agency that is beholden to just one company. Over the years that we have been in business, we have developed relationships with a number of different highly rated insurers. These would include trusted names like Liberty Mutual, Progressive, and Acuity.  We can enter your information into our system and bring back quotes from all of these competing insurance companies.
Life Insurance Agency
Every responsible adult should carry the appropriate level of life insurance, and this is another area of specialization for our agency. We offer whole life, term life, universal life, permanent life, and fixed annuities. You can rely on us for health insurance as well, including Medicare gap insurance and long term care insurance.
Business Insurance
Beck Insurance Agency will always be ready to help if you need any type of business insurance in Napoleon, Ohio. We can provide general liability, professional liability, workers compensation insurance, commercial vehicle insurance, and many other forms of coverage.
Contact Beck Insurance Agency!
Whenever you need a reliable Napoleon, OH insurance resource, give us a call at 419-446-2777 or 877-446-2325. You can also reach out to us through the contact page on this website.