Small Business Insurance in Wauseon, Ohio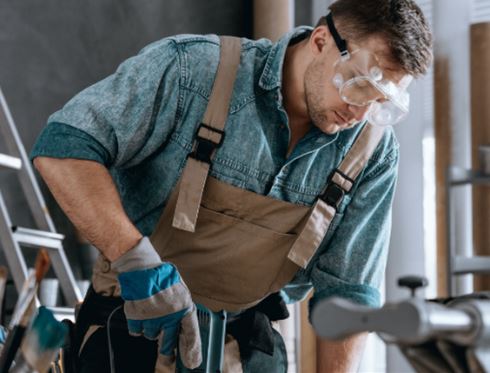 Need small business insurance in Wauseon, OH or the surrounding areas? We are here to help! At Beck Insurance Agency, we are your trusted partner in safeguarding your entrepreneurial venture. Whether you're a budding startup or an established enterprise, our seasoned experts are dedicated to matching your unique operation with the ideal small business insurance coverage that protects your best interests. Contact us today to learn more about small business insurance for Wauseon, OH or the surrounding areas.
Custom Small Business Insurance Coverage in Wauseon, Ohio
Our tailored approach ensures that your coverage aligns perfectly with your needs, safeguarding your assets and enabling your business to thrive. With Beck Insurance Agency by your side, you can focus on what you do best, knowing that you have a reliable partner dedicated to preserving your business's legacy and supporting its continued success.
Just as your operation is unique, our insurance solutions are unique, tailored to your specific coverage needs. To ensure that you get the coverage you require, we start with an assessment to determine the following:
Industry Specifics– We delve into the intricacies of your industry, understanding the unique risks and challenges your business faces.
Business Size– Whether you are a sole proprietor or have a team of employees, the size of your business matters in determining suitable coverage.
Assets– We evaluate the physical assets your business possesses, from property and equipment to inventory.
Liabilities– Our assessment identifies potential liabilities that your business may be exposed to, safeguarding you from potential legal and financial repercussions.
Revenue & Growth– By understanding your business's revenue and growth trajectory, we tailor coverage that adapts to your evolving needs.
Future Plans– Our assessment considers your business's future plans, ensuring that your insurance coverage aligns with your long-term objectives.
Protecting Small Businesses in Wauseon, OH
With a close-knit community spirit and scenic landscapes, Wauseon, OH provides a serene backdrop for those seeking a balanced blend of tranquility and modern living. Its idyllic streets are lined with historic architecture, reflecting a rich heritage that seamlessly intertwines with modern charm. From cozy cafes to family-owned shops the local businesses in Wauseon, OH are what make the area so vibrant and rich.
Amid this vibrant setting, our agency is here to provide your small business with limitless protection. With decades of experience we help match your small business with the ideal small business insurance coverage. Our commitment to securing your unique operation is unwavering, backed by a team of seasoned experts who understand the intricate challenges that each industry faces. We do not just offer small business insurance, we offer peace of mind, knowing that your business is fortified against unexpected challenges.
Contact us today to get a FREE quote on small business insurance in Wauseon, OH and the surrounding areas.