Small Business Insurance in Perrysburg, Ohio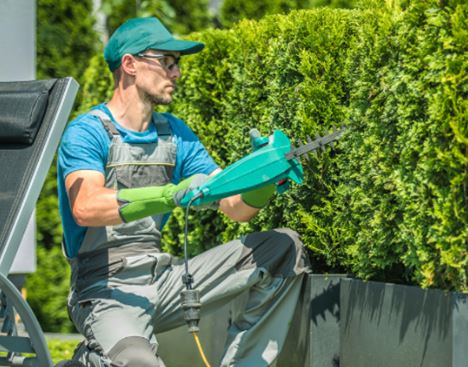 As Perrysburg's trusted insurance partner we stand beside you, ready to tackle the uncertainties of business ownership through small business insurance. From local boutiques to family-run enterprises, each business has a story worth protecting. With our expertise and commitment, we empower you to pursue your business goals with confidence, knowing that Beck Insurance Agency is there to safeguard your dreams and nurture your growth. Contact us today to learn more about small business insurance in Perrysburg, OH and the surrounding areas.
Small Business Insurance Coverage Options in Perrysburg, Ohio
Just as every business is unique, our small business coverage options are as well. We begin with an initial assessment, delving into the intricacies of your business and understanding your specific risks and requirements. This essential step enables us to craft a comprehensive small business insurance plan that aligns precisely with your needs. From safeguarding your assets to mitigating potential liabilities, our tailored approach ensures that your coverage not only meets industry standards but also caters to the unique aspects of your operation.
Depending on your unique needs and business operation our small business insurance coverage options for Perrysburg, OH include but are not limited to:
General Liability Insurance
Property Insurance
Commercial Auto Insurance
Professional Liability (Errors and Omissions) Insurance
Workers' Compensation Insurance
Business Interruption Insurance
Cyber Liability Insurance
Commercial Umbrella Insurance
And more!
Custom Small Business Insurance in Perrysburg, OH
Seated along the scenic Maumee River, Perrysburg, OH is a harmonious community known for its blend of history and modern charm. The city's proximity to natural wonders like Side Cut Metropark and its vibrant downtown contribute to the allure that characterizes Perrysburg. However, the local businesses are what truly elevate the essence of Perrysburg. Small businesses and enterprises spanning various industries dot the landscape, infusing the town with economic vibrancy and a strong sense of unity.
At Beck Insurance Agency, we are recognized as the best choice for small business insurance in Perrysburg, OH and the surrounding areas. What sets us apart is our unwavering commitment to crafting tailored solutions that resonate with the unique needs of each business owner. We understand that no two Perrysburg businesses are alike, and that is why we take a custom-tailored approach to small business insurance solutions. With our agent's expertise, we go beyond conventional coverage, ensuring that your insurance plan is meticulously customized to safeguard your business, assets, and aspirations.
Contact us today to get a FREE quote on small business insurance coverage in Perrysburg, OH and the surrounding areas!