Manufacturing Insurance in Delta, OH
With the proximity to the Ohio turnpike, Delta, OH, is poised to reap the benefits of manufacturers locating in and near this small town. If you are a manufacturer or thinking about starting a manufacturing business in town, it is important that you get the right manufacturing insurance for your business. At Beck Insurance Agency we understand the varied equipment, processes, and more that go into a manufacturing business, and you need an independent agency that can help you get the right coverage for what you do. Contact us today to learn more.
Commercial Insurance for Manufacturers in the Delta Area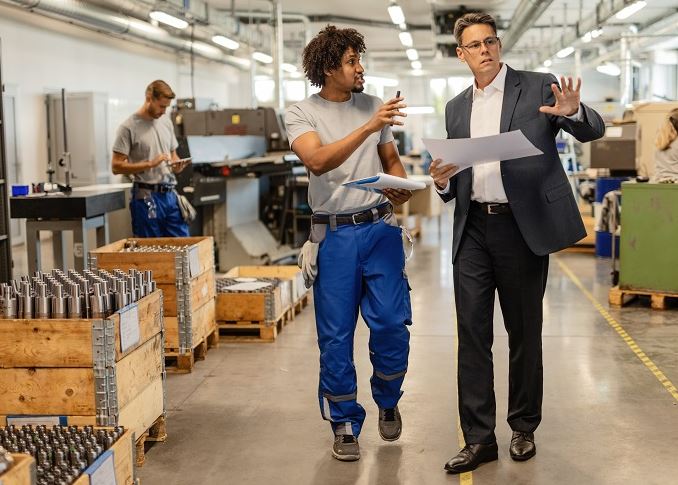 Manufacturers vary in size and scope. It could be a small furniture manufacturer or it could be a large meat packaging plant, but what they both have in common is that they need the right commercial insurance that properly covers their manufacturing needs, which can often be quite different. And manufacturers insurance is not just a single policy, but instead is a suite of policies that make up the full coverage.
Think about things for a minute. If you are manufacturing electrical devices such as outlets and switches, the equipment that you operate will be quite different from the food manufacturer that produces butter. Sure, a few items will be similar, but the rest will be customized to what is being produced, and often this will result in different risks that need to be covered with insurance. And this is where working with an independent insurance agent can make a world of difference as we will work with a number of different insurance companies to find the right coverage for your needs at the right price.
Manufacturing Insurance for Delta, Ohio, and the Surrounding Areas
Your manufacturing business isn't a static entity, but instead changes regularly, and sometimes changes can happen fast. When you add a new machine, embark on a new product line, or add more employees, you will need to have your insurance reflect these changes so that you are continually covered should the worst happen. We can help your Delta, OH, business adjust in a timely manner, all it takes is a phone call. Contact Beck Insurance Agency today to learn more about getting the right manufacturing insurance in place for your business.
Delta's Rich History
The first settlement at Delta was made in the 1830s. A post office called Delta has been in operation since 1837. The village was incorporated about 1863. After the consolidation of Delta school district and the township districts of Pike and York, Pike and York were closed, and the only remaining schools are in Delta. The Ohio Turnpike runs in an east-west direction approximately two miles north of the village.