Local, Regional, and Short Haul Trucking Insurance for Defiance, OH
Hauling loads doesn't have to involve cross-country drives. There are many instances where a short-haul trucking option is perfect for what you need to have moved in Defiance, OH. Beck Insurance Agency can help with local/regional/short haul trucking insurance which usually involves smaller trucks such as box trucks and open-air trailers. The mileage is also much shorter at less than 500 miles for these shorter trips. But just because the trips are shorter doesn't lessen the potential for accidents both on the road as well as off the road. Contact our team to talk through your local/regional/short-haul trucking insurance needs.
Local Trucking Insurance in Defiance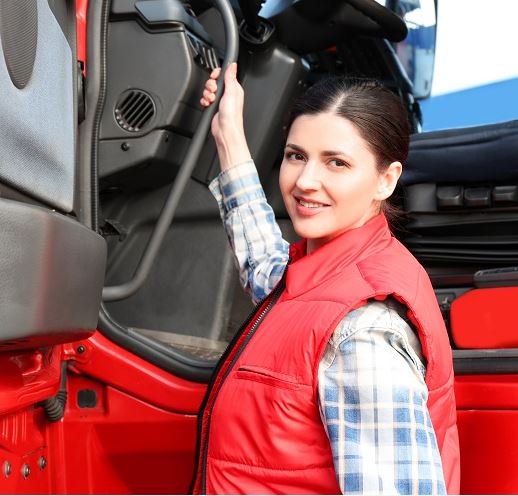 Your local trucking insurance needs to not only provide protection for the driver and the vehicle being used but also to protect the contents of what is being transported. There is a host of different risks that should be addressed with your local trucking insurance and our team can help to work through those risks by understanding your business, how frequently you haul loads, and the kind of equipment that you have for your business.
What sorts of hauling should have trucking insurance? There are many instances that you may not have thought about before, including such varied shipments as sod from sod farmers, recyclers, building materials, logging, agriculture shipments such as fertilizer, grain, or hay, and so many more. These local trucking deliveries are needed to keep businesses running, but they also can't be done without the right local trucking insurance in place.
Commercial Auto Insurance for Short Haul Trucking in Defiance, Ohio
These loads are done as part of a business, and that means that you must have commercial auto insurance in place along with your short-haul insurance needs. Your rates will be affected by the miles that you drive as well as the equipment that you operate, and how many vehicles you have. You also want to be covered should the person or business that you are hauling goods for turns around and brings a lawsuit against you and your short-haul trucking business.
There are countless loads that need to be moved in Defiance, OH. The city contains the site of Fort Defiance, built by General "Mad" Anthony Wayne in August 1794. Today a pair of cannons outside the city library on the Maumee River overlook the confluence and mark the location of Fort Defiance, along with a mounded outline of the fort walls. The city was named after Fort Defiance. When you have the need for local/regional/short haul insurance, contact our team at Beck Insurance Agency.