Homeowners Insurance in Perrysburg, OH
They say home is where the heart is, so it's important to protect your home in Perrysburg, OH. Your home is one the largest investments that you will make in your life, and there are too many possibilities to wipe out your home to leave it unprotected. Contact our team at Beck Insurance Agency to have us provide you with a homeowners insurance quote and to provide you with details about all aspects to your property insurance. Rest easy with the right homeowner's insurance and contact us today to learn more.
Home Insurance in Perrysburg: Get Help from an Independent Insurance Agency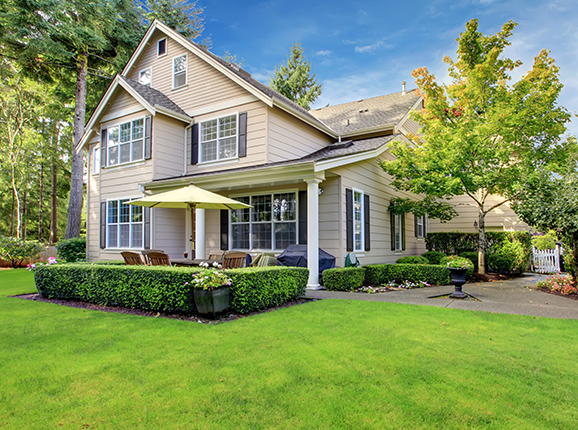 You have a lot of choices when it comes to working with an insurance agent, but it does matter who you work with. When you choose to work with an independent insurance agency like Beck Insurance Agency, you are working with someone who will advocate on your behalf when it comes to finding the right homeowners insurance. We represent several different insurance companies and will shop the market to find the right home insurance policy for you.
There are many different styles of homes, and this means there are many different kinds of homes. You might live in what is referred to as a normal home, or you might opt to live in a condo, a townhouse, a mobile home, or even an apartment. Each of these different dwellings requires a different kind of home insurance, and our independent agents can help walk you through what these differences are and how they affect your home insurance.
Request a Homeowners Insurance Quote for your Perrysburg, Ohio, Home
Home insurance not only protects the home you live in but also protects the things that you fill that home with. Furniture, dishes, appliances, and the other things in life that we need are all part of your homeowner's insurance, protecting you from natural disasters as well as from people who injure themselves on your Perrysburg, OH, property. Contact Beck Insurance Agency today for your homeowner insurance quote.
Serving Homeowners Throughout Perrysburg
Early settlers in the area fled to Huron during the War of 1812. They returned to settle in the floodplain below Fort Meigs, calling the settlement Orleans. They moved to higher ground in what is now known as Perrysburg after being flooded out. In 1833, Perrysburg contained a courthouse, jail, schoolhouse, two stores, two taverns, two physicians, two lawyers, about 60 houses, and 250 inhabitants. The nationally recognized food service equipment dealer Burkett Restaurant Equipment is headquartered in Perrysburg, OH.