Homeowners Insurance and Auto Insurance in Tontogany, Otsego, OH, & Surrounding Areas
What are the best options for home insurance in Tontogany and Otsego, Ohio? The underwriters at the Beck Insurance Agency have the answers you need. With plenty of experience in refining auto insurance, home insurance, and dwelling coverage policies, we serve homeowners and landlords across Ohio.
Protecting Tontogany and Otsego homes and belongings was once a full-time job. However, a reliable home insurance agency working for you makes it quick and easy. Why not call us for a free consultation and the best home insurance quotes?
Home Insurance in Tontogany and Otsego, Ohio
Securing a home insurance policy from a reliable provider shields your most valuable assets. Shopping for home insurance quotes online might net lower premiums, but why risk the adjusters from big box companies leaving well-meaning customers in the dust? Trustworthy professionals like Beck Insurance Agency won't let you down in protecting your home.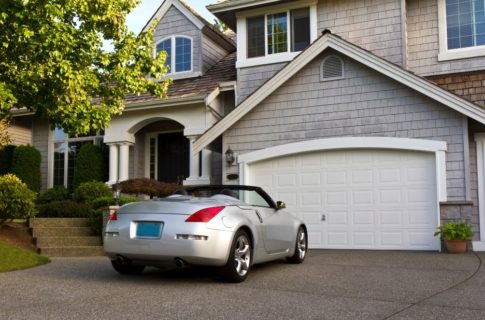 Homeowners insurance cover differs from other policies, such as loss of use coverage for cars. It centers on the structural components of your home, like the roof, entryways, HVAC systems, and contents. It also provides liability coverage for the following:
Homeowners, family members, and guests staying over
Water damage
Foundation damage from earthquakes and seismic movements
Damage to your house from fire
Damage to outdoor sheds, garages, and freestanding structures
Appliances, furniture, clothes, other valuables, and more
At Beck Insurance Agency, we pride ourselves on being flexible when catering to our customers' unique needs. For example, you may want personalized riders to ensure adequate coverage for jewelry, electronics, and storage equipment. The policy we help you tailor will reimburse all items listed under coverage in addition to the house's damage.
Auto Insurance in Tontogany and Otsego, OH
Similarly, car insurance protects drivers from financial losses if they have an accident. It typically covers bodily injuries, theft, vandalism, and property damage from an accident involving your car.
Why do we increasingly see satisfied customers leaving us stellar reviews on independent websites and homeowner forums? Find out when you call Beck Insurance Agency at 419-446-2777 today for a free quote on auto and home insurance in Tontogany and Otsego, and surrounding areas.
Serving Tontogany, Otsego, and Nearby Areas
Tontogany and Otsego are family-friendly mid-sized suburbs in Ohio. Tontogany was incorporated into the United States in 1874, earning its namesake from a chieftain of the Ottawa Indian Tribe. Otsego is an eight-minute drive from Tontogany and famous for its location at the confluence of the Crow and Mississippi rivers.