Home Insurance in Whitehouse, OH
All Whitehouse, OH, residents should get home insurance for personal property coverage. Most mortgages require homeowners insurance, but even if you own your property outright, protecting your home ensures your possessions stay safe and covers the cost to repair or replace damaged property.
We'll begin with an assessment of your property, location, and risk factors to give you customized personal property coverage suited to your needs. With our local agents here to help, you'll get timely and effective help with filing claims, answering questions, and more.
We're here to walk you through the process and make your insurance requirements as hassle-free as possible. Our personalized approach guarantees you get what you need without paying for the things you don't.
Homeowners Insurance in Whitehouse, OH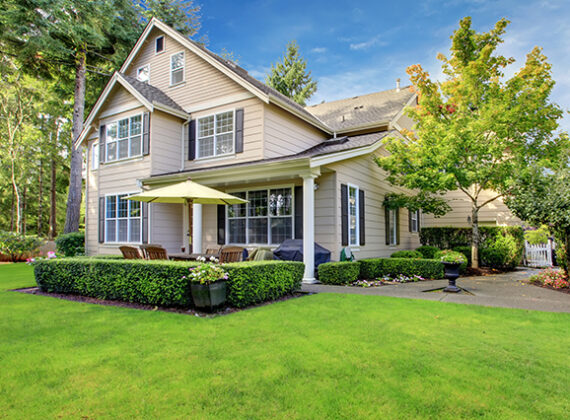 Do you know what you need covered? Most homeowners aren't aware of the many possibilities; we're here to inform you of your options. Some of the types of insurance you may need include the following:
Personal liability protects you in the event someone harms themselves on your property.
National flood insurance program reduces the impact of floods on your property.
Personal property protects your assets, such as clothing, electronics, and furniture, in a covered loss.
An other structures policy protects your non-house structures, such as detached guest cabins, tool sheds, and more.
Loss of use covers your additional living expenses when you cannot live in your home during covered repairs and renovations.
What does the minimum homeowners insurance cover? Typically, the standard option provides liability coverage, property damage, and specific covered events. At Beck Insurance Agency, we can review your needs, what is and is not covered, and help you select the optimal homeowners insurance coverage for your requirements.
To receive a homeowners insurance quote, call our team. We'll ask some questions and provide you with a quote. Our friendly and timely customer service staff is ready to help you with any questions or concerns; let us know how we can help today!
Home Insurance in Whitehouse, Ohio
Whitehouse, Ohio, is a small town located near Toledo; the town boasts its friendly and inviting atmosphere and is enjoyable for families. Most of the residents own their homes, and their quality of life is high. Those who visit this town should check out the many parks, eateries, and shops in the historic downtown.
With over 70 years of experience helping Whitehouse residents, Beck Insurance Agency is here for you. If you need home insurance in Whitehouse, OH, contact our insurance agents and request a consultation today.