Home Insurance in Waterville, Ohio
Protect what matters most. Contact us today to discuss your insurance needs and get the coverage you need to safeguard your home.
Every homeowner requires home insurance in Waterville, OH. Without homeowners insurance, you become liable for water damage, medical bills, and accidents. Protect yourself and your assets with Beck Insurance Agency.
We're here to ensure you get the necessary dwelling coverage customized to your location, local crime levels, and natural disaster risks. We'll match you with a local agent to help you get the most out of your homeowners insurance coverage.
We begin by assessing your requirements and comprehensively inspecting your risks, location, and assets. Your agent includes coverages that you need without you paying for unnecessary expenses. The structures on your property require coverage, so you're not paying out of pocket for uncontrollable events.
Standard homeowners insurance will pay for your covered loss, but the minimum is not always enough. Our team can help customize your insurance so you get the protection you and your family need most.
Homeowners Insurance in Waterville, OH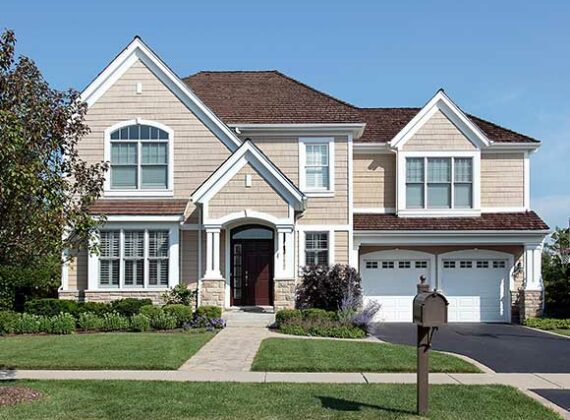 As an independent insurance agency near Waterville, you can rest easy knowing you're getting affordable coverage. We can help you find various types of homeowners coverages, such as:
Personal liability: Protects you if you or your family become liable for someone else's damages and injuries
Personal property: Protects your belongings in a covered loss and will financially replace electronics, jewelry, and furniture
Other structures:Covers a detached garage, tool shed, and more in the event of a fire or further damage
Loss of use: Covers your additional living expenses if you must leave home for repairs of a covered loss
We offer these and many other options so you stay protected regardless of the incident. Without insurance, you must pay out of pocket for any damages, injuries, and more. Don't wait for your coverage; contact Beck Insurance Agency today.
Protect What Matters with the Right Home Insurance in Waterville, OH
Waterville is a suburb of Toledo, and many consider it as one of the best places to live in Ohio. If you're visiting this town, check out The Shops at Fallen Timbers, Side Cut Metro Park, or Perry Falls Mini Golf for an exciting day out. The quaint downtown offers several eateries, shops, and entertainment for a relaxed but inviting atmosphere.
With over 70 years of experience helping the residents of Waterville, OH, Beck Insurance Agency is here for you. We aim to help you protect yourself, so you can rest easy and stay stress-free. If you need home insurance in Waterville, OH, contact our agents today.