Home Insurance in Maumee, OH
If you're a homeowner in Maumee, OH, home insurance is a valuable tool to help you protect one of your most critical assets. At Beck Insurance Agency, we provide home insurance policies to residents throughout the region. We're here to help you shield yourself from significant costs associated with burglary, property damage, and various other risks.
It's never been easier to access a comprehensive property insurance policy quote. You can contact our team via telephone or fill in our online form.
Homeowners Insurance in Maumee, OH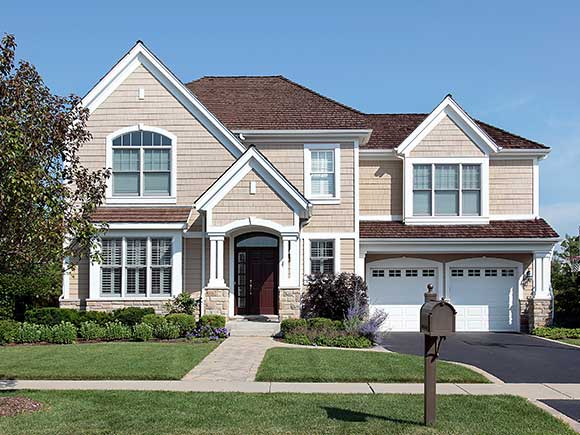 There are many reasons that you might be seeking a homeowners insurance policy. Many homeowners assess their exposure to crime, natural disasters, accidents, property conditions, and other factors when determining whether they need property insurance.
For example, if you live in an area that frequently experiences flooding or large storms, it's critical to include coverage for these events in your home insurance policy. On the other hand, if you live in an area of Maumee that has a high crime rate, you will want to make sure that stolen items are a covered loss.
Home insurance coverage provides peace of mind to residents who don't want catastrophic events to ruin their financial health.
At Beck Insurance Agency, we offer our clients a wide range of home insurance policies. We can cover everything from condos to large homes. We provide a full-service assessment of your property and your specific needs to ensure that our coverage can offer you protection from risks that are relevant to your situation.
We'll work closely with you to develop a policy covering property damage and your most prized possessions.
Home Insurance for Maumee, OH, Residents
If you're seeking a home insurance quote in Maumee, OH, then it's time to speak to the best insurance company in the region: Beck Insurance Agency. We're here to make dwelling coverage accessible for everyone. Our policy prices ensure you receive the best value for your money.
Maumee is a small Ohio town that has more than 14,000 residents. While Native Americans originally occupied the area, a township was started in the early 1800s. At present, the city hosts various businesses and is now considered one of the region's largest business centers.
You can contact Beck Insurance Agency today via phone or online if you want to request a quote for home insurance in Maumee, OH. We're always here to help!