Home, Auto, and Farm Insurance in Haskins, OH
Owning property in Haskins, OH, requires you to have the best insurance to protect against potential disasters. Whether you need home insurance, auto insurance, or farm insurance, you can rely on the experienced team at Beck Insurance Agency for the right policies to cover your particular situation. Contact us to learn more about the different types of insurance we offer.
Don't wait until it's too late. Get the insurance coverage you need today to protect your home, auto, farm, or business from unexpected events.
Home Insurance in Haskins, Ohio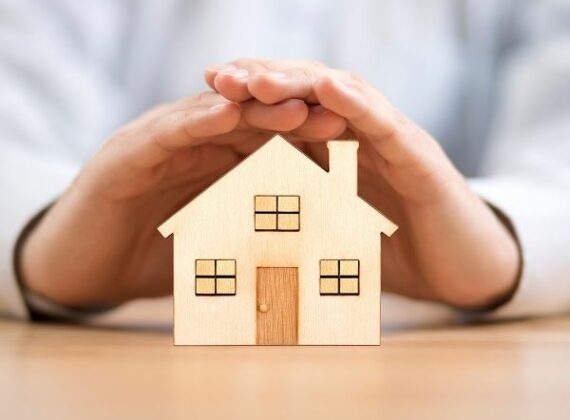 Home insurance policies in Haskins offer more than dwelling coverage. Beck Insurance Agency homeowners coverages can include covered losses for:
Homes, rental properties, and other live-in structures
Vacant homes, land, and homes under construction
Flood, earthquake, and fire coverage
Water damage from busted pipes or leaks
Our policies feature additional coverages for other structures on your property like sheds or detached garages. If something happens to your home to make it unlivable, your home insurance policy may cover the cost of a hotel stay plus additional living expenses.
Auto Insurance in Haskins, OH
All drivers in Haskins, OH, must have at least standard auto insurance coverage to meet legal driving requirements. Basic auto coverage that meets base minimums includes:
$25,000 bodily injury per person per accident
$50,000 bodily injury for all persons involved
$25,000 property damage liability
Our team works with you to build a custom auto insurance package that protects you best while staying within your budget. You can also put auto insurance on other types of vehicles, including:
Motorcycles
Trailers
Boats
All-terrain vehicles
Recreational vehicles
Besides covering damage to your vehicle, Beck Insurance Agency's auto insurance also covers medical bills for you, your passengers, and other drivers in the case of injuries.
Farm Insurance in Haskins, Ohio
With farms often operating as both a residence and a business, farm insurance differs from other types of coverage. Farmers face unique circumstances that require specialized insurance coverage, and Beck Insurance Agency knows how to build your plan to protect you and your assets. Farm insurance with Beck Insurance Agency covers the following:
Land
Livestock
Farm structures
Farm equipment
Dwellings on the property
Local Independent Insurance Agents for Haskins, OH
Haskins, Ohio is home to nearly 1,200 residents spread across 1.65 square miles. While small, nearly half the households in the village have children under the age of 18 living with them. Homeowners in Haskins average a median income of $45,625.
Contact us to learn more about building your custom farm, auto, or home insurance plan with Beck Insurance Agency today.