Farm Insurance in Tontogany and Otsego, OH
Do you need a cost-efficient farm insurance policy or business insurance with flexible coverage options? Call the licensed underwriters at Beck Insurance Agency. Get the coverages you need for every type of business or farm you operate in Tontogany, Otsego, and other areas across Ohio.
The market offers a huge range of farm and ranch insurance policies. Each one works differently to protect crop growers, livestock sellers, and fruit farmers from liabilities at an accessible price. If you want to customize these options to fit the liabilities on your personal property, be sure to contact us for a free quote on farm or ranch insurance.
Business Insurance for Farms in Tontogany and Otsego, OH
Although business insurance coverage laws vary by state, policyholders can include additional riders for total peace of mind. With our experience in casualty insurance company aspects, we can also help you to craft personalized properties that suit your unique needs and preferences.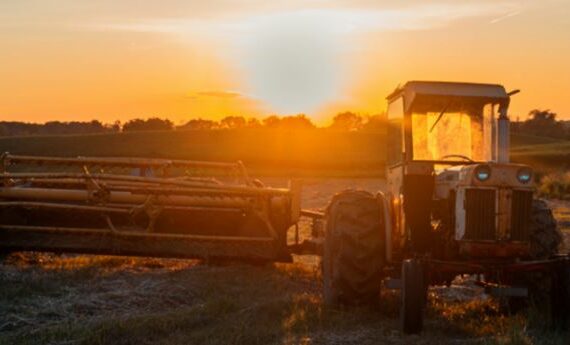 Insurance bolsters independent growers vulnerable to adverse weather and production-related challenges. Our Beck Insurance Agency underwriters work closely with business owners and farmers in Ohio, analyzing the operational setup before tailoring any policy. The options cover wide-ranging liabilities, such as:
Fertilizers
Animal feed
Silos
Seed supply
Items that can sustain damage from fires, harsh weather, and thefts
Pesticides and more
Farm Insurance in Tontogany, Otsego, OH, and the Surrounding Areas
Whether you are a small or mid-sized operation or a big-ticket supplier, the right insurance can help you protect yourself from accidents and unforeseen events. Policies cover the following items for business owners in Tontogany and Otsego:
Farm equipment, such as hay rakers, cotton pickers, combines, and tractors
Manufacturing facilities
Fences, irrigation equipment, and other portable structures
Farm-to-market vehicles and more
The policies we tailor come with broad coverages for liability by default. For example, compensation for property damage and medical expenses from bodily injuries to workers are essential for Ohio businesses that want to remain operational. We also cover animals that die or suffer injury from vehicular accidents and unintentional shootings (depending on whether the animal is for breeding, work, or show).
Call Beck Insurance Agency at 419-446-2777 today for a free consultation and a customized farm insurance or business insurance policy in Tontogany and Otsego, OH.
Serving Farms with Commercial Insurance in Tontogany and Otsego, OH
Tontogany provides residents and business owners with a rural, family-friendly environment. According to Niche, it has above-average public school quality compared to the rest of Ohio. Otsego, just to the north of Tontogany, is located along the Maumee River where Otsego Park is local favorite spot to enjoy the lovely scenery. Whether you own or operate a business in Otsego or Tontogany, Beck Insurance Agency has the commercial and personal insurance services you need to protect your life and livelihood! Contact our team today to request a free quote.