Farm Insurance in Toledo, Ohio
Are you in need of farm insurance in Toledo, Ohio?
At Beck Insurance Agency, we offer farm and ranch insurance policies to help you safeguard your tools, livestock, buildings, machinery, and other assets. With your farm containing many capital-intensive possessions, having insurance can be highly beneficial.
Livestock, Farm Machinery, and other Farm Insurance in Toledo, OH
Operating a farm presents farm and ranch owners with several unique challenges since having your dwelling and place of business in the same location creates multiple complex risk factors. Fortunately, farm insurance coverage can help protect you from these risks as a home and business owner.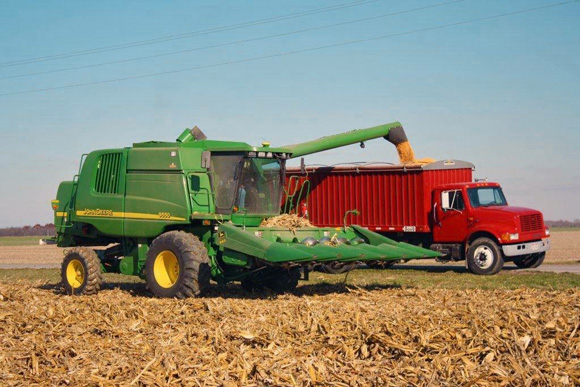 With more than 70 years of experience working with ranchers and farmers, we can help you procure the insurance coverage you need. This enables you to safeguard a host of different assets, including:
Dwellings
Outbuildings
Household personal property
Grain handling
Farm pollution liability
Grain, seed, feed, and fertilizer
We also offer livestock insurance/farm machinery insurance policies that allow you to achieve the comprehensive coverage your business needs.
Your machinery is essential to your business's efficiency, and any damage can halt productivity, leading to significant losses. Fortunately, having farm machinery insurance coverage will protect you if your farm equipment stops functioning.
Besides machine malfunctions, the loss of your livestock can also be detrimental to ranch operations. For farmers whose livestock is their primary income source, losing animals means losing money.
At Beck Insurance Agency, we work diligently to offer farmers livestock insurance policies that provide ideal cover to farms and ranches that rely on the production of farm animals.
Business Insurance for Farms in Toledo, OH
Our farm insurance policies combine business insurance and home insurance protections, catering to the unique aspects of being both a homeowner and business owner operating from the same location.
Toledo, OH, is a city in Lucas County, Ohio. Being the fourth-most populous city in Ohio, the city is a major trade center for the Midwest. Toledo, OH, is an exciting place to visit, thanks to its thriving culture and art scene, fascinating historical attractions, and picturesque parks.
Enjoy the comprehensive coverage your farm or ranch needs. Our skilled and experienced agents are ready to work with you, assessing your farming and ranching needs to offer coverage solutions that satisfy your specific requirements. Contact Beck Insurance Agency today for the farm insurance you need in Toledo, Ohio.