Farm Insurance in Perrysburg, OH
Obtaining farm insurance in Perrysburg, OH, can help farm and ranch owners protect their assets. If you own a farm or a ranch, using an insurance policy to guard your buildings, tools, livestock, machinery, and other items can be extremely useful. As farms are often capital-intensive operations, insurance can be a necessity.
At Beck Insurance Agency, we provide farm insurance policies to a wide variety of clients in the Perrysburg region. We can provide insurance protecting a host of different farm assets. Contact us today for a free farm insurance quote.
Commercial Farm Insurance in Perrysburg, OH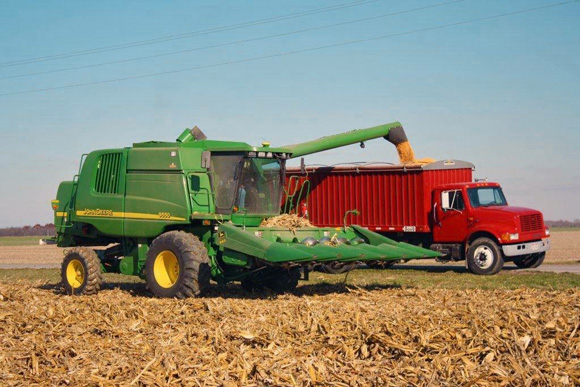 If you're seeking insurance coverage that can help you protect your farming business, it's essential to partner with an insurance provider that specializes in this type of policy.
Farms are unique businesses that require a variety of products, animals, and other inputs. Whether you want to protect your livestock from unwanted diseases or ensure that your machinery is protected from the costs of severe breakdowns, we're here to help. Our farm insurance policies can help you reduce the chances of catastrophic financial costs.
While insurance requirements vary by state, we're experts at offering policies for the Ohio market. We can help you obtain the best insurance policy for your farming needs. We work closely with our clients to develop farm insurance policies that cover their core assets.
At Beck Insurance Agency, we can also provide a range of additional coverages, including life insurance, home insurance, business insurance, auto insurance, and more. Feel free to pair our insurance policies together.
Farm Insurance for Perrysburg, OH, Farmers
There's no need to overpay for farm insurance in Perrysburg when you choose to work with Beck Insurance Agency. Our team of insurance experts will assess your needs and offer an affordable quote for a policy. We understand the importance of keeping costs low for our farm and ranch insurance partners.
Perrysburg is a fast-growing city in Ohio and currently hosts more than 25,000 full-time residents. The town displays a firm commitment to economic development, and the region now has a thriving professional, retail, and healthcare sector. Perrysburg is well known for its proximity to various educational institutions, including the University of Toledo and Owens Community College.
If you're ready to request a free quote for farm insurance in Perrysburg, OH, you can contact Beck Insurance Agency online or over the phone. We're here for our farming partners!