Farm Insurance in Montpelier, OH
Your farm is your livelihood and you don't want to take any chances on losing part or all of your investment, especially if you have a multi-generational farm in Montpelier, OH. Farm insurance is designed to help cover all of the different aspects of a farm, including your home, farm equipment, livestock, and more. Beck Insurance Agency is no stranger to farm insurance as we have more than 70 years of history helping farmers like you insure their farms as well as their families. Contact our team today to put that experience to work for your farm insurance needs.
Farm Machinery, Livestock, and Property Insurance in Montpelier, OH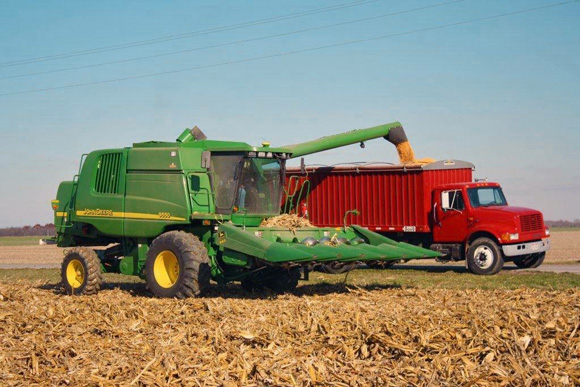 The personal property that you have that directly impacts your farm operations is typically classified into three categories: farm machinery, livestock, and farm products. The farm machinery that you have may include a tractor or two, planters, combines, hay rakers, and other equipment. All of this specialized farm equipment is costly, and without farm insurance to help cover the cost if it gets damaged from a fire, for example, you may be out of farming for good.
The livestock that you have on your farm is another consideration for farm insurance protection. Horses, for example, can serve a variety of purposes on a farm, including breeding, showing, and other activities. With the investment in these animals, both initially as well as ongoing, it only makes sense to protect them. The same can be said for other livestock you may have, including cows, goats, sheep, chickens, and other animals.
Farm Insurance for Montpelier, Ohio Farmers
While your farm insurance certainly covers a lot, it is important to review your policy with one of our Beck Insurance Agency independent agents and discuss these aspects related to your farm. Some items on your farm may not be automatically covered, and you will need to ensure that these get covered. Fencing, for example, is not automatically part of most farm insurance, and if you have an extensive fence network you may want to have this included. Let us help cover your Montpelier, OH, farm with the right coverage from an independent insurance agency. Contact us today to learn more.
Your Local Agency Serving Montpelier and Nearby Communities
The Village of Montpelier has a rich heritage stretching back more than 150 years to its beginnings as a frontier mill site and county seat contender. By 1846, two stores were doing business in Montpelier, and a gristmill and an ashery were constructed about the time the town was surveyed. With rapid, inexpensive transportation available via the railroad, a barrel stave factory and an oar factory were established to take advantage of the area's ash and oak timber resources.