Auto Insurance in Montpelier, OH
Whatever you drive in Montpelier, OH, whether it's a van to haul the kids, a small fuel-efficient commuter car, or a pick-up, you need to have auto insurance to protect the vehicle as well as the occupants. When you speak with our team at Beck Insurance Agency, we can help you find the right car insurance that fits your needs. Working with an independent insurance agency provides you the ability to receive multiple auto insurance quotes from different insurance companies at once. Contact us today for a car insurance review.
Affordable Car Insurance in Montpelier: Request a Quote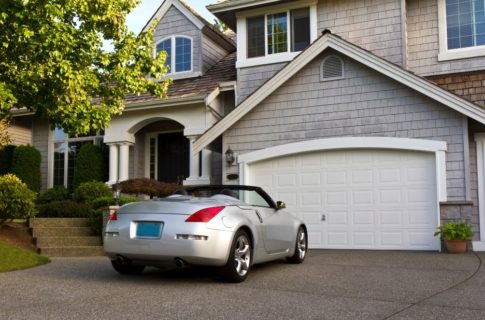 There are a number of factors that go into what you pay for car insurance, starting with the primary driver. Younger drivers with less experience driving often have more accidents than older drivers. While there isn't much you can do regarding who you are, you can help yourself by driving more carefully and attentively because your driving record also impacts what you pay for car insurance.
What you drive can also influence what your auto insurance rates are, although it doesn't always make sense. Sometimes a more expensive vehicle doesn't cost more to insure, so it is important that you speak with your Beck Insurance Agency contact to understand what your insurance might be for a vehicle that you are thinking of purchasing. You can easily request an auto insurance quote by contacting us at any time.
Auto Insurance for Montpelier, Ohio
An important point that many people who start businesses in Montpelier, OH, don't realize is that if they are using their personal vehicle for work or business purposes, their auto insurance does not cover that. There are separate business auto insurance policies for this, as there are different circumstances to consider when using a personal vehicle for business. Working with an independent insurance agency will provide you with access to several different insurance companies, and the rates that you may be quoted could vary by quite a lot. Contact us today to learn more about auto insurance and to have us review your current policy to see if we can find you a better policy.
Proudly Serving Ohio, including Montpelier and Nearby Communities
Montpelier was platted in 1845. The village was named after Montpelier, Vermont. A post office has been in operation at Montpelier since 1846. Montpelier was incorporated as a village in 1875. Montpelier is a Charter Village with a strong Manager/Village Council form of government. One notable Montpelier resident was Paul Siple, the Antarctic explorer who, with Charles F. Passel, developed the first formula and table for measuring wind chill, a term that Siple coined.