Beck Insurance Agency is a family-owned and operated business that has been exceeding the expectations of clients since 1948. We serve Montpelier, Napoleon, Perrysburg, Sylvania, Toledo, Wauseon, and other nearby communities. When you choose our agency, you will receive friendly, attentive service every step of the way.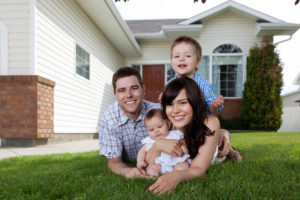 Car Insurance
Auto insurance is a must for all drivers, and this is one form of coverage that we can obtain from our network of highly regarded insurers. Even if you have a less-than-perfect driving record, we can connect you with the right car, truck, or motorcycle insurance. In addition to standard passenger vehicles, we can get coverage for recreational vehicles, classic cars, trailers, boats, personal watercraft, and all-terrain vehicles.
Homeowners Insurance
You can satisfy all of your personal insurance needs under one convenient roof when you partner with our agency. In addition to car insurance, we also offer homeowners insurance. People that live in single-family homes can rely on us, and we can connect clients with insurance for condominiums, townhomes, rental properties, mobile homes, and vacant homes.
Many people are not aware of the fact that a renter is not covered under a landlord's homeowners insurance policy. If you are leasing your place of residence, you should definitely carry your own renters insurance, and this is another form of coverage that you can obtain through our agency.
Life Insurance and LTC
Every responsible adult should carry the appropriate level of life insurance. We have access to term life insurance, whole life, and universal life insurance along with fixed annuities and individual retirement accounts, and now Hybrid Long Term Care products.
Business Insurance
As you can see, we can obtain all different types of personal insurance, but our offerings do not stop there. Our agents proudly serve members of the business community as well. We are here to help if you need commercial motor vehicle insurance, professional liability coverage, general liability insurance, commercial property insurance, errors and omissions insurance, and many other forms of coverage.
Contact Beck Insurance Agency!
If you are interested in any of the different types of insurance that we can obtain for local clients, we would be more than glad to assist you. There is a contact form on this website that you can use to reach out electronically, and we will respond to you promptly. Our agents can also be reached by phone at 419-446-2777, and our toll-free number is 877-446-2325.