The days are longer and your backyard looks great. Now let's make sure that you and your house are protected so you can enjoy summer. Residents in the Toledo area including Bryan, Defiance and Napoleon can count on the expert at Beck Insurance Agency to review their home insurance to make sure their home insurance is ready for summer.
Home Insurance Risks
Outdoor activities – bounce houses, trampolines, slip and falls, landscaping, barbecue fires
You might think you don't need any additional home insurance because you don't have risky elements in your backyard such as a pool or trampolines, but there are hazards everywhere. What if a guest were to fall off your deck or trip down the stairs? Or, break a leg or twist an ankle over a tree root? Whether or not you think you have every potential hazard removed from your yard or not, don't risk your family's liability by not having adequate home insurance. As an agency with over 70 years of experience, Beck Insurance can help residents of Perrysburg and Sylvania navigate through the different coverages they need to enjoy their summer without risk.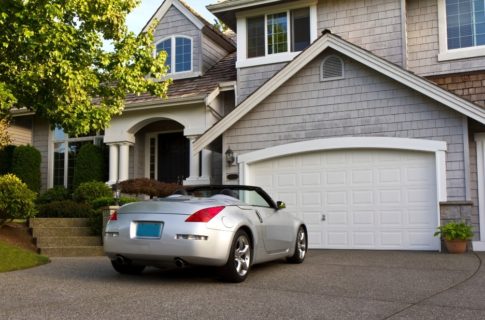 Summer storms – downed tree limbs, water/flooding damage
Residents of Toledo such are Perrysburg may live along a river that carries additional risk for flooding.  And, all of Ohio can experience tornado's and strong summer storms that can fall large tree limbs.  Reviewing your home insurance might uncover some holes such as lack of flood insurance. While you may need an additional policy for flood insurance, Beck Insurance will give you options on pricing including bundling or risk level depending on location.
Vacation Home Rentals – liability
If you're lucky enough to own a vacation home, you might be attracted to rent it out to family or on online rental community sites. While some home insurance may cover short term rentals, it's a good idea to review your policy to see how much is covered and what type of rental is included. Long-term rentals may need additional coverage such as a commercial policy if you are considered a landlord or depending on the amount of money you are collecting. Also, aside from liability, you'll need to ensure you are covered from potential damage resulting from renters.
Home Break-ins and Burglaries
Unfortunately, an increase of home break-ins comes with summer months. While more people are on vacation, their home may be more attractive to thieves as it is unoccupied. Adding extra security such as alarms, surveillance and motion detection lighting systems may not only help your home from being a target, they may also help lower your home insurance.
Home Insurance Review
Start your summer off with a home insurance review from Beck Insurance Agency to make sure you're covered and enjoy the summer months!