Everyone is out and about during summer making this is a great time to review your auto insurance.  Whether you are driving on vacation, renting a car in a destination, going boating or just taking advantage of warm weather, make sure you are covered to protect against accidents, losses and liability. Beck Insurance Agency has been helping local customers in the Toledo area, including Sylvania and Bryan for over 70 years. Let us make sure your summer vacation isn't hampered by insurance losses we can help you avoid.
Auto Insurance
Risk – More time on the road including summer trips, extended weekends, hot weather, late dusk and night outings.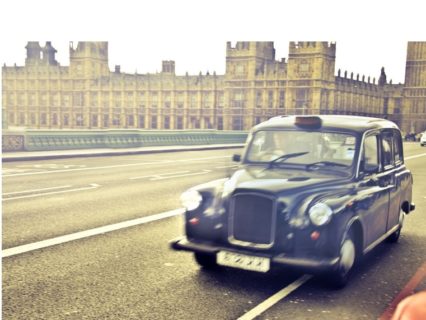 Generally, you will be spending more time in your car because the days are longer and you want to take advantage of the warm weather. Couple this together with additional vacations and the longer holiday weekends and you'll end up with an increased amount of time on the road. As careful as you are while driving, you must always protect yourself from "the other driver". This driver might be a tourist unfamiliar with the area, someone looking for directions on their phone, or just distracted. Don't let their actions become your summer high-cost nightmare. The right auto insurance can protect you and your family and let you get back on the road and enjoying summer quicker.
Hot weather can play havoc on your car with overheating, flat tires and more. Let us concentrate on the auto insurance while you work on the preventative maintenance before the big trip.
If you are renting a car, you'll need to review your policy to ensure your auto insurance will cover any rental can incidences. If you wait until you are at the rental car counter, you may not remember what your policy includes and feel panicked to sign up for their insurance.  Rental car insurance is notoriously high and they might push it onto you with scary scenarios. Don't forget to walk around your car and note any issues before driving off the lot.
Boat Insurance Bundled with Auto Insurance
Risk – collisions, hitting underwater obstacles/docks, theft, fire.
Let's face it, we live in a great area for boating. Beside the Great Lakes, areas such as Perrysburg, Defiance and Napoleon also have lots of lakes and waterways within a day's drive or less. Owning a boat can add to summer days but can also add your personal responsibility. While non-motorized watercraft such as canoes and kayaks may be covered by your homeowner's policy, you'll need a separate policy for your motorized boat. And, by bundling with your auto insurance, you'll be able to save more money.  Don't forget to fully check your boat once you get it out of storage and before putting it on the water. Also make sure to re-familiarize yourself and your boating party with safety rules and regulations.
Call Beck Insurance Agency today to make sure your boat and auto insurance is ready for summer.