When an agency has been providing auto insurance in the same area for seven decades, it says something about their commitment to the community. Beck Insurance Agency was founded back in 1948, and we are still family-owned and operated to this day. Our office is centrally located in Archbold, so we serve Delta, Defiance, Bryan and surrounding areas.
The level of experience that we bring to the table is a great strength, but we have always stayed up to date as technology has changed the playing field in the auto insurance industry. As a result, you get the best of both worlds when you choose Beck Insurance Agency.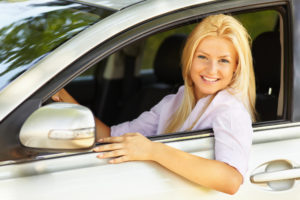 Freedom of Choice
We are an independent insurance agency, so we are not held captive by one single insurer. Over the many years that we have been in business, we have developed relationships with a number of different highly regarded, trustworthy companies. When you get your auto insurance from us, we will enter your information into our system and get quotes from all of these competing insurers.
At the end of the process, you can accept the best offer that is extended to you and go forward with the knowledge that you are not overpaying for your auto insurance. Plus, in addition to auto insurance, we can connect you with coverage for other types of vehicles. These would include motorcycles, trailers, all-terrain vehicles, boats, personal watercraft, and classic cars.
Personalized Attention
There are many different decisions to make when you are obtaining auto insurance, so you should go forward in a fully informed manner. Our agents answer all questions thoroughly, and we make sure that you understand all of your options so that you can make the right choices. Going forward, our doors will always be open when you need to adjust your auto insurance coverage.
Call or Click Today!
When you connect with Beck Insurance Agency, we will make sure that you get the coverage you need at a price that is more than fair. Plus, we are a comprehensive, full service insurance resource, so you can obtain all of your coverage under one convenient roof.
If you would like to discuss your auto insurance needs with one of our knowledgeable agents, we can be reached by phone at 419-446-2777. There is also a contact form on this website that you can use to send us a message.