Beck Insurance Agency has earned a reputation as a highly respected agency for car insurance and other types of coverage. Believe it or not, we have been maintaining relationships with local families for over seven decades and counting, so we take our responsibility to the community seriously. When you partner with us, you will receive an uncommon level of service from the first point of contact onward.
Independent Agency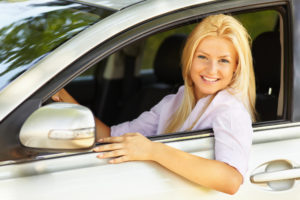 There are two different types of insurance agencies: captive agencies, and independent agencies. A captive agency can only obtain insurance through a single provider. Because of this arrangement, their clients are stuck with a single quote, and they have limited options with regard to the car insurance products that are available.
Things are entirely different when you work with an independent agency like ours. Over the many years that we have been in business, we have developed relationships with a number of different top-notch companies. As a result, when you get your car insurance through us, you can choose between multiple quotes, and different coverage packages are offered.
Communication Is Key
Far too many drivers carry only the minimum amount of car insurance that is required by law. People have limited budgets, so the motivation is understandable to some extent. This being stated, the stakes are high, and a lot can be lost if you are in a serious accident with insufficient coverage.
We do not push any type of car insurance on anyone, but we do want all of our clients to make fully informed decisions. When you work with us, we will explain everything to you in detail, and all of your questions will be answered thoroughly. At the end of the process, you can go forward with the knowledge that you are making wise choices.
Comprehensive Motor Vehicle Coverage
In addition to the passenger car insurance that we can obtain, we have access to coverage for other types of vehicles. If you are a business decision-maker, we can connect you with commercial auto insurance, truck insurance, van insurance, or trailer insurance. We also offer motorcycle insurance and coverage for toys like boats and all-terrain vehicles.
Contact Beck Insurance Agency!
If you would like to discuss your car insurance needs with one of our agents, we can be reached by phone at 419-446-2777, and our toll-free number is 877-446-2325. There is also a contact form on this website that you can use to send us a message.