You worked hard to establish a business and keep it on solid footing, so it is extremely important to protect what you have earned with the appropriate levels of business insurance. We have been exceeding the expectations of people in this area for over seven decades, and we are still a family owned and operated company. As a result, we take our work personally, and we endeavor to build long-lasting relationships with our clients.
Our office is centrally located in Archbold, so we serve business insurance clients from Sylvania, Waterville, Montpelier, Napoleon, and Defiance, Ohio. We are open for business Monday through Friday from 8:30 a.m. until 4:30 p.m., but we go the extra mile when necessary. If you would like to discuss your business insurance needs with us in the evening or on a Saturday, we can set up an appointment.
Comprehensive Forms of Business Insurance Coverage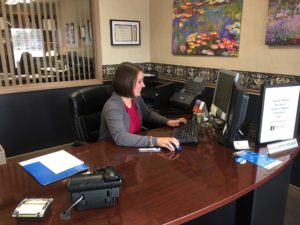 Since we have been in business for so long, we have a thorough understanding of the different types of commercial insurance that can be necessary in all industries. You can rely on us if you need professional liability insurance or general liability coverage, and you can add umbrella insurance to provide another layer of protection. This would provide additional coverage if you are liable for damages that exceed the amount of your standard liability policy.
Many people have commercial vehicles on the roadways. Coverage can be expensive, so you should never accept a single quote from a captive business insurance agency that is beholden to one insurer. When you work with us, you won't have to, because we can obtain coverage from multiple different companies that offer business insurance.
We also offer commercial property insurance, garage coverage, bonds, errors and omissions insurance, mechanic and body shop coverage, and more.
Contact Beck Insurance Agency Today!
If your business is located in Defiance, Sylvania, Montpelier, Napoleon, or Waterville, Ohio, the business insurance that you need is just a call or a click away. We would be more than glad to discuss your options with you, answer your questions, and provide you with a quote.
You can set the wheels in motion right now if you give us a call at 419-446-2777, and our toll-free number is 877-446-4325. If you would rather request a quote online, simply take a moment to send us a message through our contact page.