You are making the right connection if you are interested in auto insurance as a resident of Maumee, Napoleon, or Montpelier, Ohio. Beck Insurance Agency is a local, family owned and operated business that has been building relationships with our neighbors since 1948. A lot has changed within the auto insurance industry since then, but some things have remained the same.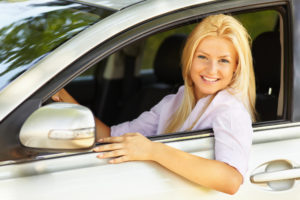 The Golden Rule has been around for centuries, and it never goes out of style. We have been able to maintain our business and grow stronger for so long because we treat our auto insurance clients the way that we like to be treated. When you choose Beck Insurance Agency, you will immediately recognize our commitment to friendly, communicative, personalized service.
Explore Your Auto Insurance Options
One of the major benefits that you gain when you get your auto insurance through our agency is our ability to obtain coverage through multiple different insurance companies that we represent. As a result, we can connect you with the auto insurance that ideally suits your needs. The features are part of the equation, and the premium prices will be another factor to weigh when comparisons are being made.
As we mentioned in the opening, we serve Maumee, Montpelier, and Napoleon residents that need auto insurance, and we also work with people from Perrysburg, Defiance, and Bryan.
We should point out the fact that you do not have to produce a perfect driving record to obtain your auto insurance from us. Our agents will do everything possible to update obtain the coverage that you need, even if you have made mistakes in the past.
Comprehensive Motor Vehicle Insurance
In addition to auto and passenger truck insurance, we offer other types of motor vehicle insurance. If you get around on two wheels instead of four, you can rely on us for motorcycle insurance. Plus, we can connect you with boat insurance, recreational vehicle coverage, ATV insurance, coverage for personal watercraft and classic cars, and trailer insurance.
Contact Beck Insurance Agency
If you are ready to discuss your auto insurance needs with a knowledgeable member of our team, we are here to help. You can reach our agency by phone at 419-446-2777, and our toll-free number is 877-446-2325. We also have a contact form on this website that you can use if you would prefer to send us a message through the Internet.