Families need comprehensive car insurance coverage with reasonable rates. Here are a few ways you can make your car insurance policy even more affordable.
#1: Lowering Car Insurance Rates in Bryan & Defiance with Safety Features
Cars with the latest and greatest safety features tend to rate lower-priced car insurance. From traction control and anti-lock brakes to cutting-edge technologies like automatic emergency braking, forward collision warning, lane-departure warning, and rear cross-traffic alert, cars today have more accident-avoidance features than ever.
An older, less-expensive car can merit lower car insurance rates than a newer, more-expensive vehicle. However, a newer, moderately priced car with more safety features might garner you even better car insurance rates. There are lots of complicated factors that go into determining car insurance rates, which is why it's worth consulting with a knowledgeable Beck Insurance agent to determine which safety features can win you the best car insurance rates.
#2: Good Grades & Safe Driving Courses for Better Car Insurance Rates in Sylvania & Perrysburg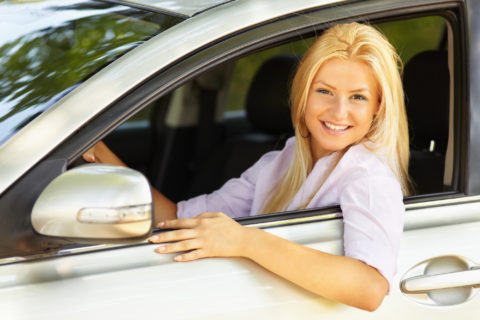 Many families look forward to the day when their teenagers get their licenses. However, teen drivers can adversely affect car insurance rates. Some insurance carriers will offer discounts for teen drivers in Perrysburg, Sylvania, and surrounding areas—provided that those young drivers keep their grades up. Studious habits earn special consideration from car insurance carriers by demonstrating a teen's maturity.
To show not just maturity but knowledge of safer driving techniques, teens—and even adults—can complete a safe driving course. There are discounts available for graduates of safe driving courses, usually saving drivers about 5% on car insurance rates. Ask your Beck Insurance representative if passing a safe driving course could be a way for you to reduce your car insurance rates.
#3: Driving Fewer Miles Between Napoleon & Toledo to Lower Car Insurance Rates
If you live in Napoleon but work in Toledo, you rack up a lot of miles on Highway 24 and I-475 every day. The length of your commute is one of the factors used to determine your car insurance rates. You might consider carpooling with a coworker or pursuing a work-from-home arrangement to cut back on your average commute. An agent at Beck Insurance can work with you to figure out how your work commute or other regular travel might impact your car insurance rates.
#4: Getting a Free Review of Your Car Insurance Policy
Whether you live or work in Defiance, Bryan, or another nearby town, your car insurance needs will periodically change. You might start a new job with a shorter commute, have fewer drivers on your policy, or get a new car with safety features that could warrant a discount.
A Beck Insurance agent can review your current car insurance policy for free. Through this complimentary service, you'll get a fresh look at the car insurance coverage you have and compare it to what you need. You may be pleasantly surprised to find that you can score a couple of car insurance discounts, or get a lower rate with the same coverage, simply by switching carriers.
For more information about how to lower your car insurance rates, call Beck Insurance today at 877-446-2325. We've been serving drivers in Bryan, Perrysburg, Napoleon, Defiance, Toledo, and Sylvania since 1948, and we can find the car insurance coverage you need for the best price available.