Answers to the 11 Most Asked Life Insurance Questions
You have life insurance questions. We have answers.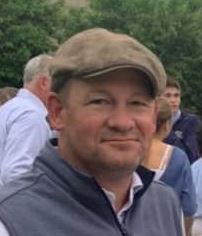 Life gets tricky sometimes, but life insurance shouldn't leave you scratching your head. This guide gives you clarity with answers to the 11 most asked life insurance questions.
1. How does life insurance work?
---
Basically:
You pay the life insurance company for coverage.
You have a beneficiary or beneficiaries.
The beneficiaries receive a payment after you die. This payment is known as a benefit.
2. How do I choose beneficiaries?
---
Who needs the benefit after you're gone? Is it your spouse, partner, children, or grandchildren?  What about a charity?
You should name more than one beneficiary just in case one of them passes away before you do. 
You have multiple options for where the benefit goes and how much is received.
Here's a quick example:
Your husband is the primary beneficiary. He receives 100% of the benefit.
Your son is a secondary beneficiary. He receives the benefit if your husband can't.
Your cousin is a tertiary beneficiary. She receives the benefit if your husband and son can't.
You could also split the benefit three ways, meaning your husband, son, and cousin would each receive ⅓ of the total benefit.
Minors can't directly receive life insurance benefits. It's all a matter of legalities. Name a trust as a beneficiary if you want a minor to receive the payment. This way, a guardian will look over the funds until the minor turns 18. 
You could leave the benefit to a charity, as well.
3. How do I qualify for coverage?
---
The answer depends on which policy you apply for.
We'll use our SIMPLIFIED ISSUE WHOLE LIFE INSURANCE as an example. We approve your coverage based on answers to quick health questions. 
Most other life insurance policies require a medical exam, which is done by a licensed healthcare professional.
The exam works like a standard physical where you:
Answer health questions
Provide a urine sample
Give a blood sample
Have your height, weight, pulse, and blood pressure measured
You might need to get an EKG taken if you request a large benefit or if you're a certain age.

4. Why does a life insurance company need my medical information?
---
Your age and medical information are used to approve or deny your application. What happens if you get the green light?
Your health information puts you in a rating classification that determines the premium you pay for life insurance. 
5. How do I prepare for the medical exam?
---
Follow THESE TIPS to have a great life insurance exam:
If possible, fast 8 to 12 hours before the exam
Schedule the exam for the early morning to make fasting easier
Don't smoke or drink caffeinated beverages beforehand
Drink plenty of water
Don't work out the day of the exam
Avoid the following things 12 hours before the exam:
Alcohol
Nasal decongestants
Pain medications
Have the following information on-hand:
Names, addresses, and phone numbers of consulting physicians
Names and doses of current prescriptions
Your medical history:

Medical conditions
Diagnosis dates
Treatments and treatment results
Treating physicians
6. Does life insurance have exclusions?
---
Yes. Life insurance policies have exclusions.
A claim could be denied when a policyholder:
Dies by suicide
Doesn't disclose important information on the application
Doesn't pay policy premiums
7. How much life insurance do I need?
---
Google this question. You'll find a lot of different answers! 
Some sites say you should have 10 to 12 times your yearly income in coverage. Other sources give you an outline and point you in the right direction.
That's what we're here to do.
First, think about your financial obligations like:
Mortgages
Car payments
Living expenses
College loan payments
Funeral expenses
How much would it cost to cover these items?
Do you want to leave money behind for a child or grandchild? Sit down with them to talk about their own bills and living expenses.
Combine your financial obligations with how much you want to leave behind. That should give you a solid ballpark figure.
8. I have life insurance through my job, but is it enough?
---
Your employer might provide enough life insurance to cover one or two years of your salary. That's a good start, but let's say you leave your job.
Your group life insurance will either:
Terminate, leaving you with no coverage, or;

Continue if you can convert your plan into a personal policy. 
Maybe you'll stay in your current job through retirement. Is your current coverage amount enough?
It's legal to have more than one life insurance policy. You can rely on Beck Insurance Agency to help you pick the right policy after you determine how much coverage you need.
9. Is life insurance taxable?
---
Usually, the beneficiary won't pay taxes. If the benefit goes to an estate, then the proceeds will be subject to estate taxes.
Some insurance companies offer to hold onto the life insurance proceeds after the policyholder's death. The benefit gains taxable interest when this happens.
10. How will the life insurance company know about my death?
---
A beneficiary or lawyer will file a claim with the insurance company. 
Your beneficiary, agent, or lawyer would call 800-371-9622 to file a claim with Pekin Life Insurance Company.
11. Can I add coverages to my life insurance policy?
---
Pekin Life Insurance Company offers several coverage enhancements for your policy.
Long-Term Care
This enhancement lets you use a portion of the life insurance benefit to pay for long-term care expenses. This is available on permanent life insurance policies.
Take a look at these monthly long-term care costs courtesy of the 2018 GENWORTH COST OF CARE SURVEY:
    Adult day health care: $1,560
    Assisted living facility: $4,000
    Homemaker services: $4,004
    Home health aide: $4,195
    Nursing home private room: $8,365
    Nursing home semi-private room: $7,441
These costs will continue to go up.
Accidental Death Benefit
This benefit can provide additional payment for deaths caused by accidents. It works well for anyone who works in a high-risk environment or drives more than the average person.
Here are more things you should know about the accidental death benefit:
It ends at age 70
The coverage doesn't extend to deaths caused by acts of war or illegal activities
Risky hobbies like skydiving are excluded, too
Disability Income
You might think catastrophic injuries cause most disabilities. Fractures, sprains, and muscle sprains are only THE FIFTH-LEADING CAUSE OF SHORT-TERM DISABILITY CLAIMS, though.
Pregnancies, musculoskeletal disorders, and digestive disorders are more likely to make you miss work.
That's where the disability income enhancement comes in. It replaces a portion of your income when a disability keeps you away from your profession.
This enhancement is available on permanent life insurance policies.
Identity Theft
According to the Insurance Information Institute (III), CONSUMERS LOST NEARLY $1.48 BILLION TO IDENTITY FRAUD IN 2019.
Pekin Life Insurance Company offers identity theft coverage free of charge for our policyholders.
This plan gives you access to an identity fraud specialist who:
Works with you to stop fraudulent bills and charges
Works with government agencies and creditors
Helps you prepare notification materials
Provides identity theft victims with one year of free fraud monitoring services
Do you have more life insurance questions? Are you thinking about applying?  If you need more help, contact Beck Insurance Agency in Archbold or Whitehouse, Ohio today.  Call Beck Insurance Agency at 419-446-2777, send an email to help@beckinsurance.com, or submit your request by clicking here.  
BY PEKIN INSURANCE · 4 MIN READ