Why Do I Need Cyber Insurance for My Small Business?
Risk identification, mitigation, and management are best practices to defend against potential problems or limit the damage caused by potential unauthorized access. However, even the best prevention plans can be thwarted by a cybercriminal, so having cyber insurance in place should be part of every small businesses risk management strategy. Cyber insurance and coverages vary widely, and you need to make sure you understand what a particular policy covers so you can make an informed buying decision.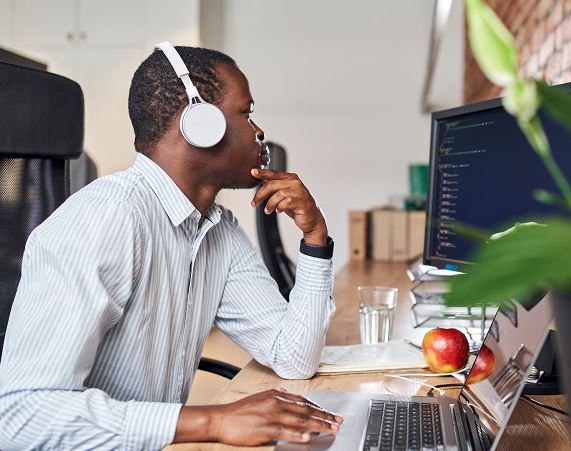 Cyber insurance can include both first- and third-party coverages. First-party coverages provide payment to you in the event you suffer a cyber loss. Some coverages available in the insurance marketplace include: 
Cyber Extortion responds to an extortion threat—when a cybercriminal gains control of systems and locks you out of them, demanding payment for release systems or data. This coverage helps to pay for investigation costs and approved payments for eliminating credible ransomware.
Computer Attack responds to a cyberattack that damages your data and systems. This coverage helps a small business to restore its systems and business data and pay for public relations services it may need.
Data Compromise Response provides resources needed to respond to a breach of personal information. It pays for forensic IT, breach notification, credit monitoring, and legal counsel expenses.
Misdirected Payment Fraud responds to a situation where there was a wrongful money transfer by the business or its bank. It pays for direct financial loss resulting from criminal deception.
Third-party coverages provide protection in the event a suit is brought against your company due to a cyberattack. Some cyber liability coverages to consider include:
Network Security Liability provides defense and settlement costs in the event of a lawsuit alleging a system security failure to one of your systems caused damage to a third-party.
Data Compromise Liability provides defense and settlement costs in the event of a lawsuit brought forth because of a breach to a third-party's personal information.
Note that these descriptions are illustrations only–in the event of a cyber loss, the specific coverage provided by a policy will apply.
Beck Insurance Agency can help guide you to select the coverage that is right for your business. Some insurance companies also "bundle" first- and third-party coverages into a single, convenient product. For instance, Acuity's Cyber Suite is a comprehensive insurance solution designed to help businesses respond to a full range of cyber incidents.
As small businesses machinery and equipment becomes more connected to the internet, it allows bad actors the potential to access your network and cause harm to you or others. If you implement and maintain good cyber security systems and protocols and partner with a reputable cyber insurance provider, Industry 4.0 can be a key tool for you and your business to maintain a leadership role in your industry segment
Call Beck Insurance Agency in Archbold or Whitehouse, Ohio today at 419-446-2777.  You can also send an email to help@beckinsurance.com, or click here to submit your request.