When you're adding a new driver to your policy, you likely already have enough on your mind and insurance can be a lot to navigate as is. So, we're diving into the important things you need to know when your newest driver gets behind the wheel.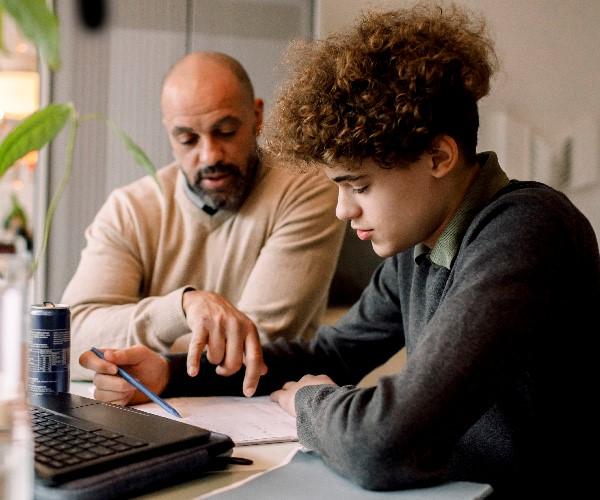 Tell your insurance agent or company when your teen enrolls in driver's training.
You don't have to wait for your teen/new driver to have their license. In fact, it's a better idea to tell your insurance agent or company when your new driver starts training. Oftentimes they can be added to your car insurance policy as non-drivers until their training is complete.
What if a student driver gets into an accident? 
This is why letting your agent/carrier know is so important! If your student driver got into a car accident, you would still follow the normal claims-reporting procedure.
Your auto insurance rate may change.
Yes, adding a new driver to your policy will likely change the premium you pay for your insurance. Young drivers tend to be seen as a higher risk. So, what you pay for your premium will likely increase. To what amount it increases will depend on your policy.
Cheaper insurance isn't always better.
Knowing that your insurance premium may increase may make it seem like a good time to shop around for a different insurance company in favor of a cheaper policy. However, finding a cheaper policy may not equate to adequate coverage, and having adequate coverage is important if you're adding an inexperienced driver to your policy.
You may qualify for discounts.
The good news is adding a student driver to your policy may mean you have a discount or two coming your way. When you add your new driver, make sure to reach out to your insurance agent or company to ask about what new discounts you may qualify for.
At Auto-Owners, we offer several discounts for student drivers, including:
Good Student discount: Students may be eligible for a Good Student discount of up to 20%, if they maintain a "B" or better grade-point average.
Student Away at School discount: Additional discounts are available for students who are attending school more than 100 miles from home without a vehicle.
Teen Driver Monitoring discount: Our Teen Driver Monitoring discount is dependent upon the presence of a permanently installed GPS within the vehicle your teenager primarily operates, or if the teen is enrolled into an eligible app on their smartphone.
Comprehensive and collision coverages may be a good addition to your policy.
Anytime you add another driver to your policy, especially an inexperienced driver, your risk for collisions and other damages to your vehicle will likely increase. Looking over the coverages on your policy and considering a few additional ones may be a smart idea, specifically comprehensive and collision coverages.
Comprehensive insurance helps pay for damages to your vehicle caused by factors other than an accidental collision, such as fire, vandalism, weather (hail, flooding, wind, lightning, etc.), theft, impact with an animal, etc. (Exclusions may apply.)
Collision insurance helps cover the cost of loss or damage to your vehicle when it is involved in an accidental collision with another vehicle or object. (Exclusions may apply.)
If your new driver makes long trips, consider adding Road Trouble Service to your policy.
Road Trouble Service can be a huge help if your young driver finds himself stuck on the side of the road in need of a tow or other mechanical help. Even things like getting locked out of the vehicle, needing a jump-start, or running out of gas are included in our Road Trouble Service coverage. These services could be a great comfort to your new driver in a stressful situation on the road.
Show your new driver where you keep the vehicle's registration and proof of insurance.
It's good to keep your registration and proof of insurance in a place that's easy for your new driver to access. Take a minute to show them where it's kept in case they need to present it to an officer. Many insurance companies, including Auto-Owners, offer the ability to show your proof of insurance in their app. Make sure your new driver has the insurance company's app installed and signed in on their phone if you want them to have that available to them.
This may also be a good time to review what to do if they're in a car accident.
Read more: You Just Got Into a Car Accident. Now What?
A driving contract can help you and your new driver feel more confident.
To create some ground rules, consider creating a Parent-Teen Driving Contract. Your teen can sign the contract to show they understand and agree to the terms of their driving privileges. Driving is a privilege and a responsibility, not a fun activity. To help you get started, we created this Parent-Teen Driving Contract template.
Read more: A Guardian's Guide: How to Help Teen Drivers Be Safe
We know watching your new driver hit the road can be both scary and exciting. These tips can help you prepare for this transition and feel a little more at peace with them coming on your policy.
For more information or quotes on your home and auto insurance, contact Beck Insurance Agency in Archbold or Whitehouse, Ohio today.  Call 419-446-2777, email us at help@beckinsurance.com, or click here to submit your request.