What is the best Life Insurance I can get?
Almost right up there with "what is the meaning of life", this has been debated non-stop for what seems to be forever.  Every talking head, financial "expert", YouTube guru under the sun continues to preach to the masses that one life insurance product is better than all the others.
"Term is the only life insurance you should ever buy!" 
"Whole Life insurance is the best!" 
"Anyone who doesn't buy Universal Life is a fool!" 
"Why would anyone consider anything other than Return of Premium Life?"
Just…..stop it already.
Every life insurance product has both it's pros and it's cons.  And every person's needs and reasons for purchasing life insurance can vary considerably.  And it's that individual person's needs and reasons for purchasing life insurance that determines which product is best for that particular situation….  
…..which means that you should run away from any "expert" that claims that one product is the only product that you should EVER consider.
So, smarty pants – what's the best life insurance policy you can buy?
THE ONE THAT'S IN FORCE ON THE DAY THAT YOU DIE.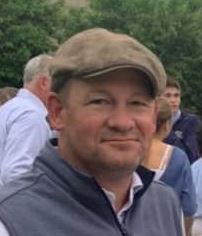 Joseph D. Beck, CIC, CPRM, President
CALL today, (567)-406-3006