Umbrella Policies: What Are They, What Do They Cover and Who May Need One
It may be called an umbrella policy, but it has nothing to do with your favorite pop-open rain deflector.
"Umbrella" is a term to help visualize how this policy provides a wider range of coverage that extends your protection from other, existing insurance policies.
If you're faced with a lawsuit, injury or accident, the expenses may exceed the existing liability coverage of your auto or homeowners policy. If coverage falls short, the remaining balance can easily liquidate your savings, your home, personal property and even garnish your wages.
Since absolutely nobody wants that, let's talk about the insurance policy that can help your family in sticky situations: umbrella insurance.
What is an umbrella policy? 
A personal umbrella policy (also called executive umbrella) is an insurance policy with high liability limits designed to protect your personal assets from bodily injury and property damage lawsuits beyond the liability limits of your other insurance policies, like your home or car insurance. 
Essentially, umbrella insurance extends coverage above the limits of your other policies. So, if somebody brings a liability claim against you and the costs associated with the situation exceed your existing insurance policy's limits (like your homeowners or auto policies), then your umbrella policy can come in and make up the difference.
In some cases, if coverage is excluded on other policies, the umbrella policy may "drop down" to cover the loss.
For example, if you're driving in Europe and are involved in an accident. Most personal auto policies will not extend coverage to Europe and you would be left with a hefty bill from the accident. However, an umbrella policy will most likely provide coverage for that situation. An Auto-Owners Umbrella Insurance policy provides coverage anywhere in the world.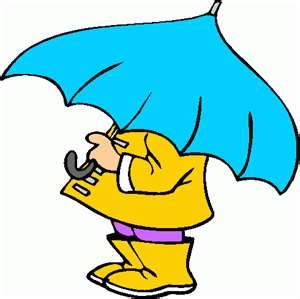 What is covered by a personal umbrella policy?
There are several coverages within a typical umbrella policy. These coverages often include:
If you're sued for injuries caused to another person in an auto accident
Property rented to you, used by you, or in your care
Coverage beyond your underlying policy limits, in addition to protection above your existing policy limits
Protection when a guest is injured on your premises, including alcohol-related incidents, slip and falls, and other accidents
Coverage that follows you wherever you may be faced with a liability claim
Legal costs are covered, even outside the policy limit
Most personal umbrella policies are available with coverage limits of up to $5 million (higher limits may be available).
Who needs an umbrella policy?
Short answer: Anyone who wants to protect their assets can benefit from an umbrella policy. An umbrella policy is a great way to preserve current assets as well as future earnings so you can maintain your livelihood and lifestyle in the event you have a loss and are sued.
Here's just a short list of reasons you may consider an umbrella policy:
You own a home
You own a recreational vehicle
You have significant assets
You have children
You own a swimming pool
You own a snowmobile
You travel
When would I use my umbrella insurance policy?
Let's look at a few examples of when an umbrella policy may be able to help you.
You are driving your boat and one of your passengers is standing on the front of the boat while it is moving. Unfortunately, they fall in the water and sustain injuries as a result. They sue you for an amount above the limits of your watercraft liability policy. An umbrella policy can help cover that amount beyond your watercraft liability policy.
Your friend is on your roof trimming trees and falls off. Unfortunately, they are severely injured. The friend sues to cover their sustained injuries and lost wages as a result of this accident. Your homeowners policy doesn't have limits high enough to cover all the expenses. This is where your umbrella policy will kick in and help cover the remaining costs.
Your son is driving an ATV with two friends riding on the back. They go down a dirt trail too fast, hit a stump and crash. The friends were severely injured and sue you for limits above your recreational vehicle liability limit.
You get involved in an online forum discussion. Somebody finds a comment you made to be slanderous and sues you. Your umbrella policy may cover those legal costs.
In some cases, there may even be coverage for an accidental death if you're held liable.
Much like its namesake, umbrella insurance is an extension of protection to keep you safe (and not drowning in legal fees or other expenses)! The best way to get started in finding an umbrella insurance policy that fits your needs and budget is to contact us at Beck Insurance Agency by calling 419-446-2777, email us at help@beckinsurance.com, or click here to submit your inquiry.