Farmers, USAA Lead Pack in Hiking Homeowners Insurance Rates in 2023: S&P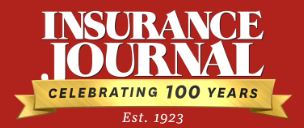 Farmers Insurance Group of Cos. and United Services Automobile Association (USAA) have increased homeowners insurance rates by nearly 15% each to lead all other insurers.
According to S&P Global Market Intelligence's RateWatch application, Farmers' year-to-date calculated effective rate change on homeowner policies through Sept. 1, 2023 was up 14.8% – just a tick higher than USAA's 14.7% rate hikes thus far in 2023.
"Macroeconomic conditions continue to plague US personal lines-focused insurers as the past two years have seen a higher-than-average rise in homeowners' insurance rates," S&P said. "Between 2018 and 2021, the countrywide yearly average change was in the 3% range but jumped to about 6% in 2022. Through roughly the first eight months of 2023, the national average rise in homeowners' premium rates was 8.8%."
Farmers has received approval to increase rates across 43 states, with an average hike of more than 10% in 28 states. S&P said the insurer's three largest effective rate increases were in Illinois, Texas and Tennessee, at 25.3%, 25.1%, and 23.8%, respectively.
Meanwhile, USAA has raised rates in 44 states through Sept. 1, highlighted by a 36.6% effective rate change in Arizona, which saw insurers increase rates the most of any other state – a weighted average of 18.4%, S&P said. Texas was second-highest, with a 16.4% increase.
USAA also increased rates by more than 30% in two other states — Colorado and Tennessee.
Progressive Corp. has the largest year-to-date effective rate change in any state among the country's largest homeowner writers with an uptick of about 57% in North Carolina that went into effect June 19 for renewals. Progressive was also approved to hike rates by a weighted average of 25% in California.
The states with the lowest weighted average increase by insurers so far in 2023 are Hawaii, Vermont and New Jersey at 1.8%, 2.5% and 2.8%, respectively.
<end of published article>
In this unprecedented hard personal lines market, it may be wise to check with

Beck Insurance Agency

in Archbold or Whitehouse, Ohio for your home and auto insurance needs.  While the current insurance climate in the US has affected every insurance carrier, including ours – most of our insurance companies have been better insulated from some of the contributing factors driving rates. 
While we are also experiencing rate increases, our insurance company partners have been more stable than most others.  To contact Beck Insurance Agency call 419-446-2777, email us at help@beckinsurance.com, or click here to submit your request today.