Are you considering updating your company's heavy trucks and trailers and, if so, what factors do you use to make these decisions? One thing is certain, there is no right or wrong answer, as a crop farmer's needs will be completely different than a regional general freight motor carrier. Every trucking operation is unique, and every owner looks for different things in their trade-in cycle. However, we can discuss some common items for you to consider when updating your equipment.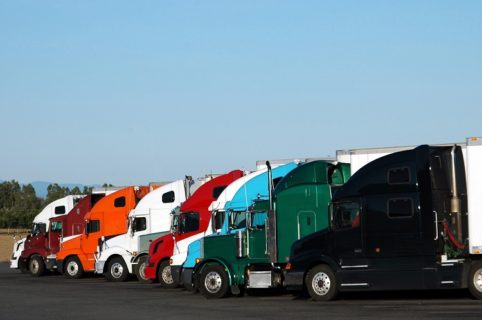 Equipment Specification. Make sure the equipment, whether new or used, fits your operational needs and is spec'd accordingly. Is the engine the correct size, the axles appropriate for weight and gear ratio, the frame the correct length, and the fifth wheel able to be adjusted for your trailers and loads? Depending on the freight you are hauling, is your trailer as universal as possible to meet various load configurations and weights your customers might expect?
What Do You Want to Afford? If you are financing a vehicle, you should ask yourself, "What can I afford?" followed by "What do I want to afford?" Remember, the average term of a truck or trailer loan is 60 months, so you should be sure your income is secure for at least the next 5 years. For example, in the case of a farmer, it must be determined the equipment will be utilized enough to justify the ongoing monthly payments.
Maintenance. The cost of running older equipment is not always limited to mechanical breakdowns and repairs. Unless you have a good maintenance program, CSA violations can also contribute to the cost of operation.
Warranty. Manufacturers are providing some pretty good warranty options on new trucks—many coming standard with 5-year or 500,000-mile warranties. Many larger fleets are buying trucks in bulk, sometimes saving $10,000 to $15,000 per truck. They run these trucks up to 380,000 miles and get a good trade value as they still have 120,000 miles of warranty.
Fuel Economy. Just a decade ago, 5 or 6 miles per gallon was considered good, with some trucks getting 4. Truck technology has changed, and some fleet applications are claiming to see 8 miles per gallon from their fleet.
Driver Satisfaction. Drivers today have a lot of choices—especially professional drivers with years of experience and a clean MVR. What differentiates your company to attract and retain drivers of this caliber? Nice equipment is often thought to be a part of that equation.
Financing. New model trucks are usually easier to finance and often qualify for lower interest rates. The higher cost of buying new when considered with the lower APR can sometimes make more financial sense than buying used. This is important as the standard over-the-road truck is now selling for $140,000 to $150,000, while used equipment commonly runs between $30,000 and $90,000.
Depreciation and Resale Value. Like all new vehicles, trucks and trailers depreciate fairly quickly, so the resale value will drop significantly in the first year. In some circumstances, buying used enables you to recoup your initial investment should you decide to sell the equipment.
Regulations. Are you in trucking for the long term? If so, consider the required CARB regulations when traveling in some states. This can end up costing truckers $16,000 to $18,000 for compliance on a used truck, whereas a new truck is already compliant.
Content provided by Cliff J., trucking insurance specialist at Acuity Insurance.  Original blog post can be found here.
For a quote on your trucking operation please contact Beck Insurance Agency at 419-446-2777, or click here.