Sourced from the Insurance Journal, 10/16/2023
Vehicle thefts continue to plague the nation, according to a new report released by the National Insurance Crime Bureau (NICB). The report was released to coincide with National Crime Prevention Month.
Nearly 500,000 vehicles were reported stolen nationwide in the first half of 2023, an increase of more than two percent compared to the first half of 2022.
Illinois reported the largest increase in vehicle thefts of any state at 38%, followed by New York with a 20% increase and Ohio with a 15% increase over the first half of 2022.
It's important to note that law enforcement agencies may still be entering thefts for the first half of 2023, so these numbers may change, said the NICB.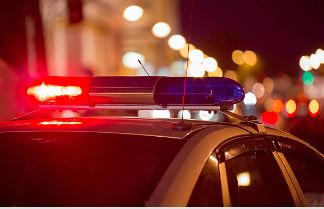 "Vehicle thefts increased to near-record highs in the United States last year, and unfortunately, current trends indicate total thefts this year may surpass 2022," said NICB President and CEO David J. Glawe. "With little deterrent to stop these criminal actors, law enforcement agencies and communities will continue to suffer."
Analyzing data from the National Crime Information Center (NCIC), NICB's report showed that between January and July 2023, there were more than 80,000 thefts per month, peaking in May when 87,993 vehicles were reported stolen.
In a recent report, the Highway Loss Data Institute (HLDI) highlighted the most stolen vehicles for model years 2020-22.
Theft claims for the Charger SRT Hellcat were more than 60 times more frequent than the average for all 2020-22 models, relative to their numbers on the road, while theft claims for the Charger HEMI were more than 20 times higher than average, according to the HLDI's latest vehicle theft report.
Charger and Challenger models with large, powerful engines have featured among the top five most-stolen vehicles since model year 2011, but the frequency of claims has increased at an alarming rate the HLDI report stated.
"If you own a Hellcat, you better check your driveway," said HLDI senior vice president Matt Moore. "These numbers are unbelievable."
Other frequently stolen 2020-22 models included luxury vehicles made by BMW, Infiniti and Land Rover and three large pickups with powerful engines, according to the data.
Six out of the 20 models with the lowest thefts are electric vehicles, and six others are manufactured by General Motors. Electric vehicles are stolen less frequently than other models, the HLDI stated.
**********
For more information, contact Beck Insurance Agency in Whitehouse or Archbold, Ohio today.  Call 419-446-2777, email us at help@beckinsurance.com, or click here to submit your request.