Are you a hair stylist? A beautician? Are you required to carry your own liability insurance? Where can I find beautician's booth rent insurance?
Finally an easy, local, affordable market for booth renter insurance…right here!
Beck Insurance Agency can quickly provide salon booth renters the coverage they need, at an annual premium of $250. Packages include $1,000,000 in beautician professional liability, $1,000,000 commercial general liability per occurrence, $2,000,000 commercial general liability aggregate, business personal property of $10,000, and a $10,000 business income limit. Additional coverage may be added at an increased cost.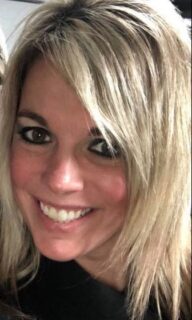 What do we need from you? All we need is your name, location & mailing addresses, a phone number, an effective date, and your payment information. That's it. Quick, and easy. NOTE: Product available in Ohio, Indiana, Michigan, Pennsylvania, Tennessee, Georgia, and Florida.
Contact Beck Insurance Agency today to secure or replace your beautician liability coverage today. You can call us at 419-446-2777, email us your details at help@beckinsurance.com, or submit your information here and we will get you set up quickly.