U.S. P/C Industry Posts Record Q1 Underwriting Loss: S&P
An analysis from S&P Global Market Intelligence found that the finger can be pointed at personal lines carriers for most of the property/casualty industry underwriting red ink during the first quarter.
The U.S. P/C industry posted its largest net underwriting loss – $7.34 billion – in a first quarter in 12 years. The combined ratio for insurers for which data was available was 102.2, S&P found from statutory financial statements.
Results for Q1 are in contrast to underwriting profit of $4.28 billion and a combined ratio of 96.1 for the first three months of 2022.
S&P said the largest underwriting loss during a first quarter from 2001 through 2022, unadjusted for inflation, was $5.63 billion in 2001.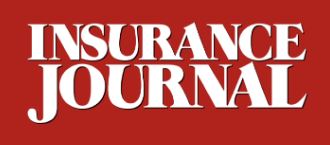 In 88 quarters for which S&P has data, the personal lines direct incurred loss ratio had only exceeded 74.8% – the results for Q1 2023 – on seven occasions, and three were in the past seven quarters.
Related: Auto Insurance Results 'Historically Bad' in 2022: S&P
Natural catastrophes along with inflation-related challenges in private auto led to the negative results, though P/C net premiums written grew 9.6% in Q1. S&P said it was the seventh year-over-year increase of more than 8% in the last eight quarters.
Related: U.S. P/C Underwriting Profit in 2023? Not Yet, Fitch Predicts | Near $27B Underwriting Loss in 2022 Largest for U.S. P/C Insurers Since 2011
Headlined by State Farm Mutual Automobile Insurance's near $2.9 billion underwriting loss, other personal lines carriers to post losses were Allstate's primary subsidiary, Erie Insurance Exchange, Nationwide Mutual Insurance, American Family Mutual Insurance, State Farm General Insurance, Liberty Mutual Insurance, USAA Casualty Insurance, Farmers Insurance Exchange, and Kentucky Farm Bureau Mutual Insurance.
For another look and rates on your home and auto insurance, contact Beck Insurance Agency in Archbold or Whitehouse, Ohio.  Call Beck Insurance Agency at 419-446-2777, email us at help@beckinsurance.com, or click here to submit your request today.