Ohio Public Entity / Government Insurance Programs
Beck Insurance Agency is one of five agencies that have been part of the Ohio Plan's success since it first began in 1988, providing comprehensive insurance coverage and risk management services to Ohio's public entities.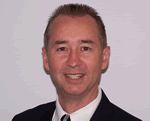 The Beck Insurance Agency is also a representative for the not-for-profit Ohio School Plan, which was the result of a collaboration of educational associations and experts from the industry.
Although the Beck Insurance Agency is an independent full-service agency, Conrad L. Beck, CPIA, has worked almost exclusively with public entities. Conrad currently serves the insurance and risk management needs of over 80 public entities in Ohio, and has assisted with what is estimated to be over 2,000 public entity claims.
Please call Conrad Beck at 419.446.2777 or Toll Free at 877.446.BECK
For more information on these Public Entity Insurance Programs click the appropriate link below: