From the Insurance Journal By Ezra Amacher | August 28, 2023
The District Court of Shawnee County, Kansas has declared MutualAid eXchange (MAX) insolvent, and the company has been placed into liquidation pursuant to a petition filed by the Commissioner of Insurance.
The court ruled MAX to be insolvent on August 22, two weeks after the company's board of directors consented to an Order of Rehabilitation. After further evaluation of the company's solvency, the court determined that liquidation is necessary to pay outstanding liabilities.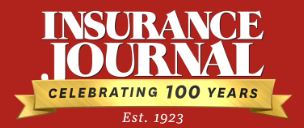 MAX had consistent underwriting losses, lack of reinsurance, and a declining surplus that posed a hazard to its policyholders, creditors, and others, the court judgment.
Founded in 2001, Overlard Park-based MAX concentrated on homeowners and farms insurance and provided products to faith-based and mutual aid ministries. The company is licensed in 28 states.
In 2022, MAX wrote approximately $30 million in homeowners premium and $9.4 million in farmowners. MAX recently had approximately 30,000 policies in force nationwide, with 1,390 of those in Kansas, according to a release from the Kansas Insurance Department (KID).
MAX's financials were on shaky ground for several years. In 2019, AM Best withdrew MAX's ratings at the company's request while noting company's operating performance had been volatile, driven mostly by weather-related events.
"Despite expanding into new states in recent years, MAX's geographic concentration in the Midwest and Mid-Atlantic states exposes its results to weather-related losses," AM Best wrote at the time.
MAX's performance improved in 2020 when the company recorded net income of $1.7 million, according to NAIC figures. MAX just broke even in 2021 with net income of $101,000, but in 2022 the company recorded a net operating loss of $804,000.
Kansas Insurance Commissioner Vicki Schmidt said in a statement that the "company fell victim to a very tough reinsurance market and catastrophic storms throughout the nation."
As Commissioner, Schmidt will serve as MAX's liquidator. Jodi M. Adolf and Bruce E. Baty were named special deputy receivers.
Pursuant to the liquidator order, all policies in effect at the time of issuance of an order of liquidation shall be cancelled the sooner of (1) 30 days from the date of entry of the liquidation orders, (2) the expiration of the policy coverage, or (3) the date when you have replaced the insurance coverage with equivalent insurance in another insurer or otherwise terminated the policy.
MAX policyholders have until August 23, 2024 to submit a proof of claim. Policyholders have a claim which would be covered by a guaranty association or fund should check with the applicable guaranty association or fund to determine whether they are required to file a Proof of Claim in the MAX estate in order to pursue coverage from the guaranty association or fund, KID said.
"The Department will be working closely with the deputy liquidator and the guaranty associations in the states MAX did business to pay claims and process unearned premium refunds," said Schmidt.