An estimated 70% of individuals 65 or older will at some point require some type of long term care services.
According to Genworth, the 2018 average monthly cost of service for Toledo area nursing homes is $7,017. That's over $84,000 a year!
A private room averages $7,989, while a home health aide would still set you back nearly $4,200 a month.
If you become part of the estimated 70% that requires long term care services….how do you plan to pay for it?
If you are married, would these costs leave your spouse with anything? Your family?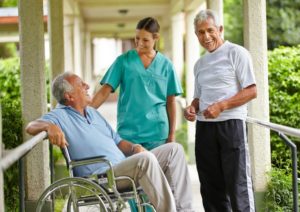 Beck Insurance Agency has several products and methods available in addition to conventional LTC products to help leverage against these possible costs.  Contact us today to schedule a review.  Click here, or call Beck Insurance at 419-446-2325.