Insurance Coverage Basics for Salons
Insurance can be confusing, and after a busy week running your salon and serving your clients, insurance education is probably not the first thing on your to-do list. However, you work hard every day building your business and supporting your staff and clients, so you want to make sure you are protected in case the unexpected happens. We have laid out some insurance basics and additional coverages you will want to consider for your business.
General Liability
A general liability policy provides three primary coverages. Bodily injury includes coverage for required medical attention and lost work time. Property damage includes coverage to repair or replace damaged property as well as loss of use. Personal and advertising injury includes coverage when you are sued for libel or slander.  
Commercial Property 
A commercial property policy provides protection you need for your building and contents, including the structure, permanently installed fixtures and equipment, and personal property used to maintain the building. Business personal property coverage includes everything from your salon furniture to color stock.
Business Owners 
A business owners policy (BOP) conveniently combines property and liability coverages into one insurance form. Additional coverage options give you the flexibility and power to tailor the program to meet your needs and protect your salon against loss. Check out what makes Acuity's business owners policy different.
Barbers' and Beauticians' Professional Liability Coverage
As a provider of services to customers, sometimes things go wrong. When a service doesn't turn out as a customer expected, they may hold you or your business liable. You need coverage to protect yourself and your business when these situations arise. Professional liability insurance covers the legal fees, judgments, and settlements that can result when things don't go as planned. Acuity covers professional liability for stylists and barbers.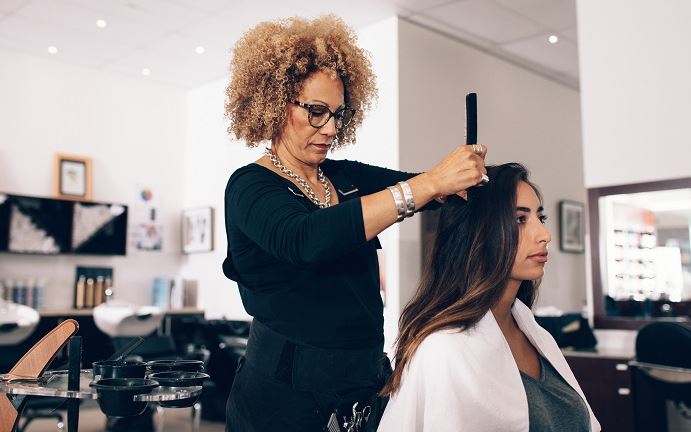 Cyber Liability Coverage
At your salon, you likely store customer data electronically. What would happen if this data were attacked? Acuity will provide coverage to assist you in restoring the data, covering the loss of business because of the attack, and for public relations services to assist you in communicating the attack to your customers.
Employee Dishonesty
As an employer, you try your best to hire good people. However, there is always the chance a bad apple sneaks in. This coverage protects you against loss from dishonest acts committed by an employee.
Water Backup and Sump Overflow
This coverage safeguards your building investments from costly water losses, such as hair causing water backup.
Don't Forget About Claims Service!
Make sure you choose an insurance provider that has highly rated claims service. The last thing you want is a hassle when filing a claim. Acuity has best-in-class claims service, with a 95% claims satisfaction rating.
For more information or quotes on your Salon or other business, contact Beck Insurance Agency in Archbold or Whitehouse, Ohio.  Call Beck Insurance at 419-446-2777, send us an email at help@beckinsurance.com, or click here to submit your request.