Question:
At least one or two times a week (since I turned 65 and went on Medicare) I receive promotional material from different health insurance plans available in my area. I have already signed up for a supplemental plan which I am happy with so far. Since I have ignored all the mailings can these companies start calling me directly?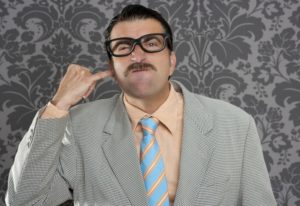 Answer:
Medicare has given permission to private companies to market and sell Medicare Advantage Plans and Part D prescription drug plans but there are very clear guidelines they must follow. Sales representatives are not allowed to call you unless you specifically ask them to do so. Door-to-door "cold calls" are also prohibited. If either of these occur consumers are strongly encouraged to call 1-800-MEDICARE to file a report.
If a Medicare beneficiary chooses to meet with a representative they should understand what to expect during the visit. Upon receiving permission to schedule a meeting the sales representative must document the options you want to learn more about. The individual can provide plan materials, explain how the plan works, give you an enrollment plan, collect a completed enrollment plan if you decide on the option and leave cards for you to pass on to friends and family.
The agent cannot discuss other plan options you have not inquired about, sell you any other products not related to health care (such as life insurance), ask for credit card or banking information, or use pressure tactics to get you to make a decision you are not prepared to do at the time. They also should not ask you to provide names, addresses and phone numbers of family/friends for them to solicit. Following the meeting the plan may contact you only if you chose to join the plan during the meeting with the sales representative.
It is often advisable to have another family member or trusted acquaintance to be present during the meeting. This is one way to assure you all rules will be followed and this person may assist you in asking questions if you are unclear about the information presented.
Source:  Rosanne DiStefano, October 28, 2013, Eagle-Tribune.