Hoarding and Its Potential Impact on Insurance
Reality TV can make light of many topics, including hoarding. Besides being a potentially serious condition, you might be surprised to know that hoarding might have an impact on homeowners insurance. Below are a few ways a hoarding situation in your home could affect your insurance: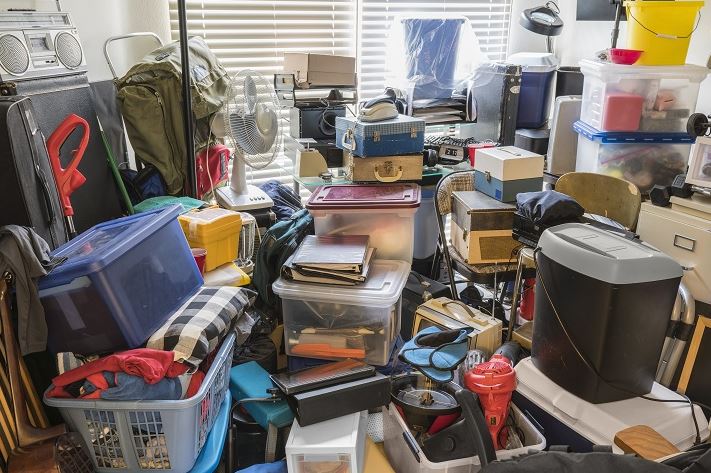 Issues may go unnoticed.

 The longer an issue goes unnoticed, the more damage it can cause. Not only could that potentially increase the damage to your home, but it might also increase costs and potentially exhaust coverage limits. You also need to be aware of what your policy covers in terms of long term or ongoing issues.

Know something is wrong but don't report it. 

As part of standard policy language, you are required to notify your insurance company of a claim within a reasonable amount of time after discovery. Not doing so may be a violation of the insurance policy and may leave you without coverage. This might occur if the homeowner does not want anyone in their home to inspect the damage

Harder to determine extent of damage.

 If a home is overfilled with personal possessions and other items, it can make the claims adjuster's job more difficult. To properly settle a claim, the adjuster would need to be able to get a good look at the area and determine the extent of the damage.

Insufficient policy limits.

 In the case of a hoarding situation, it may be more likely that policy limits for personal possessions are inadequate due to the quantity of items. Additionally, many policies settle personal items based on actual cash value at the time of the loss and would not consider sentimental value. Beyond personal items, the cost to live elsewhere if the home is deemed uninhabitable for a period may be increased in a hoarding situation. Items may need to be removed from the home, inventoried, and potentially cleaned to properly fix damages.

Increased fire risk.

 In the case of a hoarding situation, both the frequency and severity of a loss due to fire are increased. Improper maintenance and having combustible items too close to mechanical systems may expose the home to this increased risk.
Beyond the potential impact on insurance coverage and limits, the health and safety of the individuals in the home are also threatened. Not only can hoarding situations lend themselves to mold and vermin, but they can also make emergency situations more dangerous due to blocked entrances and exits, items falling and pinning someone, and weakened structural support due to the increased weight of items. If you feel you have a problem, please seek the guidance of your physician and local resources or visit https://hoarding.iocdf.org/ for more information.
Sources:
https://www.insurancebusinessmag.com/us/news/breaking-news/hoarders-as-clients-require-sensitivity-22088.aspx
For more information or quotes on your homeowners insurance, contact Beck Insurance Agency in Archbold or Whitehouse, Ohio today.  Call 419-446-2777, email us at help@beckinsurance.com, or click here to submit your request.