Getting Your House Ready for Fall
The temperature is dropping. The leaves are changing. Days are getting shorter.
It is starting to feel like fall.
You start to get into the mood for certain things in the fall: chili, football, crafting.
But, before you go out for a pumpkin spice latte, there are a few things you should do around the house. According to FAMILY HANDYMAN, there are 12 steps to get your house prepared for fall. These aren't difficult chores. Once you finish with them, your house will be ready for the fall weather, and you can go back to that NFL game!
1. Reprogram the Thermostat
 You will want to change the temperature settings when the colder weather arrives. Your house should be warm in the morning and evening and cooler when you are sleeping or not at home.
2. Clean Your Furnace and Switch Out Your Filter
Look for anything in your furnace that could cause it to break. This includes checking for soot, ignition problems, and pilot lights. The last thing you need is for it to go out on a 30-degree night. This is also a good time to switch out your filter so you have clean air running through the house.
3. Look for Gaps and Cracks in Your Insulation
Go up to the attic/crawl space and look for rays of light shining through the insulation. You will want to fix any insulation issues before the temperatures drop. Any holes from the outside could mean your furnace will have more work to do. That drives up your utility bill and could cause your furnace to wear out quicker.
4. Clean, Inspect, and Prepare Your Fireplace
There is nothing better than a nice, toasty fire on a fall night. There is nothing worse than a house fire from a bad fireplace. Clean out the fireplace. Check the chimney for soot or blockages. Vacuum out any dust and inspect the pilot light if you have a gas fireplace.
5. Switch to Warmer Bedding and Clothes
 You want warm clothes and a warm bed when it is cold out, right? You may as well get everything ready for when that happens. You will want to keep them somewhere out of reach from outdoor pests and cold temperatures.
6. Prepare Your Outdoor Furniture
Now is the time to bring in your outdoor furniture. Cushions and fabrics could develop mold issues from moisture if you keep them outside. Also, mosaic tables tend to shatter in freezing temperatures.
7. Insulate Pipes
The last thing you need is for a pipe to freeze and then burst, causing a headache with water damage. All you need is foam sleeves to wrap around the pipes.
8. Inspect Your Screens and Windows
Make sure your screens are not warped or bent so that insects don't find ways into your house. Check the weather stripping on your windows so that unwanted drafts can't enter the house.
9. Bring in Delicate Plants
 If you have any plants that do not fare well in cold temperatures and frost, make sure to bring them inside. You should clean the pots first so that you do not create a mess inside your house.
10. Switch Out Batteries in Your Smoke/Carbon Monoxide Detectors
With your furnace running full blast, you could be vulnerable to carbon monoxide poisoning or a fire. Check your detectors to make sure they are working. Replace their batteries, even if they are working, to ensure they last until spring. Replace the detector if you think you have to.
11. Check on Your Water Heater
Imagine being in the shower on a cold morning and getting NO hot water. It is not the ideal scenario. Check your water heater now before it is too late. An emergency call to a plumber may cost you more than a scheduled one.
12. Prepare Your Entryway for Muddy Feet
 Tracking mud into the house is inevitable. Have a place for your muddy shoes and dirty clothes. Dirt and mud on the floor not only look bad but could also damage flooring
One last thing before the pumpkin spice latte—make sure you are covered with the right homeowners insurance in case something goes wrong with the house during the fall.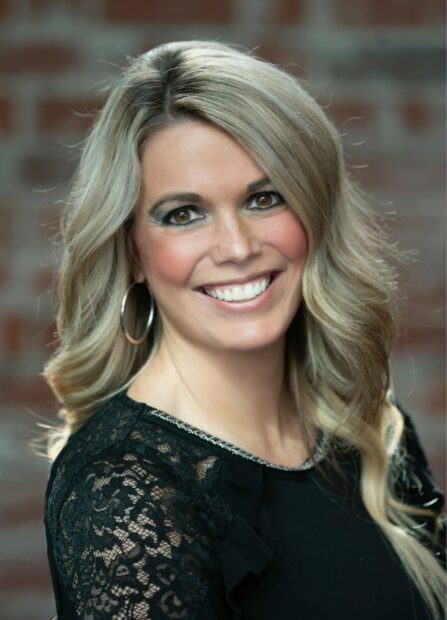 Contact Kylie Schultz today for home and autos quotes at 419-446-2777, email help@beckinsurance.com, or click here to submit your request! 
Beck Insurance Agency offers house insurance and more in Archbold, Whitehouse, Waterville, Wauseon, Delta, Maumee, Monclova, Defiance, Napoleon, Swanton, and surrounding areas!