Beck Insurance is an auto insurance resource serving Bryan, Defiance, Delta, Montpelier, Napoleon, and Sylvania, OH. We are a family owned and operated business that was originally established in 1948, and we are now on our third generation of family member involvement.
It has been gratifying to build relationships with clients over all these years, and we put our personal stamp on everything that we do. In this post, we will look at four reasons why you would do well to obtain your auto insurance from our agency.
Familiarity With Ohio Laws
Every state has its own specific requirements when it comes to auto insurance. Since we have been located in Ohio for so long, we have a thorough understanding of the DMV regulations. When you work with our agency, you can rest assured that your coverage will comply with all applicable laws.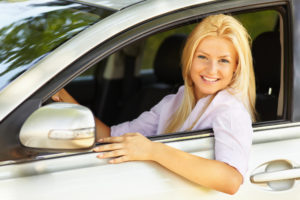 You Don't Need a Perfect Driving Record
We know that people make mistakes, and this applies to driving a motor vehicle. Our agency can obtain coverage for every licensed driver, even if you have made errors in the past.
Communication
Too many drivers view auto insurance as a nuisance, and they just want to obtain the minimum protection that is required. You can go this route, but when you understand the facts, you will see why you are taking a big risk if you eschew more comprehensive coverage.
We do not try to sell our clients on anything, but we do explain the risks that you take when you carry bare bones coverage. At the end of the day, you will make your own decisions, but they will be fully informed ones.
Freedom of Choice
Some insurance agencies can only obtain auto insurance from a single company. They are called "captive" agencies, so they offer limited insurance products, and you get just one quote. Things are entirely different when you choose Beck Insurance.
We have relationships with a number of different highly rated insurers, so we can provide you with multiple options. You can choose the best offer and go forward with the knowledge that you got a great deal on your auto insurance.
Contact Beck Insurance!
If you would like to discuss your auto insurance needs with one of our knowledgeable agents, we can be reached by phone at 419-446-2777, and our toll free number is 877-446-2325. We also have a contact form on this website that you can use to send us a message.