"I hadn't gone to a doctor in over 40 years! So I didn't think I needed an insurance plan to supplement Medicare when I reached age 65, since I was very healthy."
That's what a neighbor, Mary, recently told my wife and me as she shared an unfortunate story. She had signed up for Medicare at age 65, but she hadn't bought either a Medigap plan or a Medicare Advantage plan to supplement Medicare, nor had she signed up for a prescription drug plan under Medicare Part D.
But at age 70, in spite of being in excellent health, Mary suffered a stroke. We were all surprised, given that she dances, practices yoga and tai chi, and walks regularly. She's slim, athletic, doesn't smoke and eats very healthily. She's one of the last people we thought would have a stroke, but we've since found out that strokes can strike anybody, including people who are otherwise very healthy.
Mary spent about 10 days in a hospital, followed by many days in a skilled nursing facility for rehabilitation. Now she's facing many thousands of dollars in bills for hospital, doctors, physical therapy and rehab charges because she wasn't aware of Medicare's high deductibles and co-payments.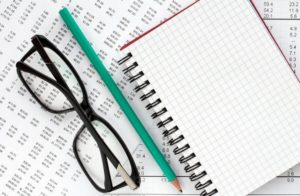 As a result of her experience, Mary is now interested in buying a plan to supplement Medicare. The problem is, insurance companies are allowed to apply medical underwriting for Medigap plans once you're beyond your initial enrollment period at age 65. That means it's very likely the insurance companies will either deny her outright because of her preexisting condition — the stroke — or they'll charge her a higher premium.
She can enroll in a Medicare Advantage plan, but these plans will require her to use the health care providers in their network, instead of the doctors she currently sees.
Here's how the costs are adding up for Mary for Medicare's deductibles and co-payments and other items not covered under standard Medicare:
• Medicare Part A applies a $1,340 deductible for each stay in the hospital.
• Medicare Part B applies another $183 deductible for doctor and outpatient services, plus a co-payment of 20 percent of the services of doctors and rehabilitation specialists. These charges are adding up to many thousands of dollars for Mary because her share of 20 percent is a large amount.
• She's also paying the full freight for drugs she has been prescribed.
If Mary had spent more than 20 days in a skilled nursing facility following her hospital stay, Medicare would have imposed a co-pay of $167.50 for each day after her 20th. Fortunately, she was discharged before the 20-day mark.
The fact is, Mary made a common mistake among retirees who are approaching their Medicare eligibility age: She assumed that because she was healthy at that time, she probably wouldn't need substantial medical care in the future. This usually turns out to be a short-sighted decision that has unfortunate lifelong implications.
Need a quote?  Click Here.
How many Americans make Mary's mistake? Let's try to estimate the number.
According to the American Association for Medicare Supplement Insurance, 13.1 million Americans owned a Medicare Supplemental Insurance plan (Medigap) in 2016 and 18.5 million Americans participated in Medicare Advantage plans, for a total of 31.6 million people buying some form of insurance to supplement Medicare. However, the population of Americans age 65 and older surpassed 50 million in November 2016, according to the website SeniorCare.
Subtracting the number of seniors with some sort of supplement from the total senior population results in an estimate of around 18 million people who might also be making the same mistake that Mary did. The actual number is most likely much smaller, though, because many people might not need a supplemental policy due to other coverage, such as Medicaid, Tricare or from the Veterans Administration. Still, it's safe to assume that millions of older Americans are making this mistake.
The bottom line: If you're approaching age 65, investigate a health care policy to supplement Medicare, no matter how healthy you think you are now. If you're beyond your initial Medicare enrollment period and don't have supplemental insurance, check out your options — it's not too late. You might still qualify for a Medigap plan if you don't have preexisting conditions.
Alternatively, a Medicare Advantage plan might help you. And you can still enroll in a Medicare Part D plan to cover prescription drugs during Medicare's next open-enrollment period.
If you're confused or intimidated by these options, find qualified people who can help you.
At some point in your life, you'll need more than just Medicare. And your health and well being could depend on getting it.
Credit:  Steve Vernon / CBS Money Watch  Source