Fortunately, many of our life insurance markets have rolled out unconventional products that provide affordable long term care insurance solutions. One such solution available through Beck Insurance is Lincoln Financial Groups "Money Guard II".
Planning ahead with Lincoln MoneyGuard® II gives you flexible options beginning at age 40. This universal life insurance with an optional long-term care benefit rider gives you a choice of premium payment options of one through 25* years.
Unlike traditional long-term care insurance, your policy costs are set at issue and will never increase provided your premiums are paid as planned and no loans or withdrawals are taken. Your policy provides benefits, even if you never need care, provided all total planned premiums are paid.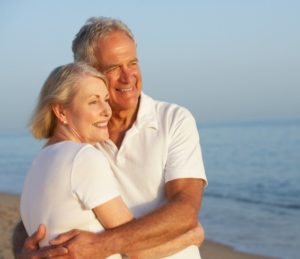 You've got benefits:
Benefits if you need care
You get more for your money because your policy provides income tax-free reimbursements for qualified long-term care expenses worth more than your premium payments.1 Once eligible, there's no deductible or waiting period, which could make a real difference in your total out-of-pocket costs for qualified long-term care expenses.
Return of premium Options
You have options. You may choose to maximize your long-term care benefits. A return of 80% of your paid premiums is available once all total planned premiums are paid.3
Or you can maximize your return of premium — 100% return of premium is available after year five, subject to the vesting schedule below, provided all premiums are paid as planned; additional cost applies.3
Vesting schedule
Year 1: 80%
Year 2: 84%
Year 3: 88%
Year 4: 92%
Year 5: 96%
Year 6+: 100%
Stay in control with added advantages
Take the next step toward your future with Lincoln MoneyGuard® II.
1. Add inflation protection options4 to help keep pace with rising long-term care costs.
2. Feel confident if you live abroad because your policy includes international benefits.
3. Help protect your savings and your legacy.
Call Beck Insurance today at 419-446-2777, or click here for more information on alternative, affordable Long Term Care solutions.