The Christmas season is a joyous time for most, especially thieves. Here are just a few easy tips to make you and your family less of an easy target: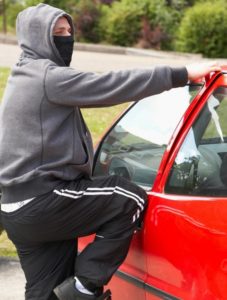 1. When out shopping if you must leave your purchases in your car, lock them in the trunk so they are out of sight.
2. Keep it off social media….if you travel for the holidays, share your travel plans and trip experiences after you return home. It is probably also a good idea to not post the pricey gift you received this year as well.
3. Taking out the garbage….breakdown and bag up boxes and packaging for big ticket items. Thieves roam the neighborhoods looking for the house with the big screen smart TV box out with the garbage….and they always find one.
4. When putting up your outside Christmas lights, remove and put away your ladders when finished with them.
5. This time of year it gets dark much earlier. One of the better theft deterrents has always been good lighting. Installing motion detecting exterior lighting is quick & easy, inexpensive, and effective.
There are many, many other great tips available online but these five are very easy and should significantly reduce your risk of trouble this holiday season.
Stay safe and have a Merry Christmas!
Joe Beck, CIC, VP
Beck Insurance Agency