I am in my retirement years and have some cash in the bank that I don't plan on needing.  I want to stay conservative, so the stock market is out of the question.  CD and Annuity rates have gone up, but is there a better option?
Not always, but quite often – yes.  If we knew how long you were going to live, this would be much easier to answer.  But since we don't, and most CD rates are locked for only for short periods of time perhaps a Single Premium Whole Life Insurance policy is a better option.
For example, let's say that we have a healthy 70 year-old female with $100,000 that could be put away in another financial vehicle.
A single lump sum premium of $100,000 would buy her approximately $155,324 in tax free death benefit.  She could get a little more than that, but in this example we also included a rider for Long Term Care Insurance.  This rider would allow her to use up to 5% of the death benefit on a monthly basis to help cover the cost of a nursing home should it be needed later in life.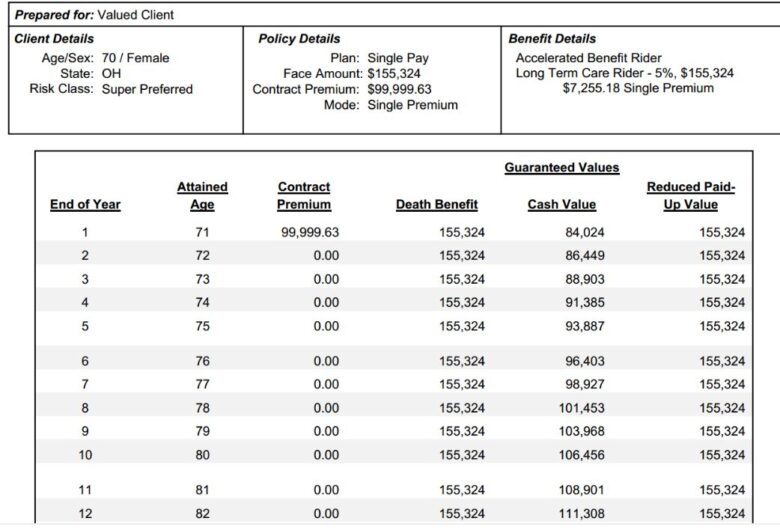 This product would be paid up and guaranteed once issued.  No further premiums would ever be owed, and the death benefit and cash values are contractually guaranteed.
To compare, if you could find a CD or Annuity that is permanently locked at 3.25%, it would take 14 years for the balance to equal the same as the life insurance death benefit was on day 1.  Additionally, with the life insurance both the death benefit proceeds and amounts used for long term care would be distributed on a tax free basis.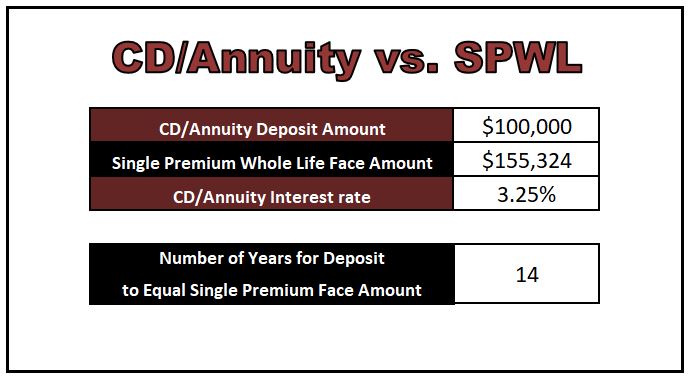 I know this concept isn't for everyone.  But if you find yourself in this position it doesn't cost you anything for us to run the numbers and / or submit an application and go through the underwriting process.
For more information, to see rate options, or to submit an application please contact Beck Insurance Agency in Whitehouse or Archbold, Ohio today.  You can call Beck Insurance at 419-446-2777, send us an email at Help@beckinsurance.com, or click here to submit your request.